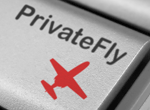 PrivateFly can provide insightful commentary, opinion pieces and analysis on the private aviation market.

For all press enquiries please contact:
Our PR Agency: Publicité Ltd on +44 (0)20 8543 6582 or email k.suppiah@publicite.co.uk.
Or our In-House PR: Viv Diprose on +44 (0) 1747 642 777 or email viv@privatefly.com
Press Releases : Media Coverage : About PrivateFly : PrivateFly Online : Surveys
Latest Press Releases
Five Private Jet Predictions for 2017 - 13 Dec 2016
Here's PrivateFly's predictions for business aviation in 2017. From aircraft types to routes, and how politics could effect the industry, find out what expect for the year ahead. More
Skiers switch to private jet as airline prices soar - 28 Nov 2016
With airline prices looking sky-high for peak times this season, PrivateFly reports a surge of interest from savvy skiers turning to private jets. More
Can't get enough New Year's Eve? Celebrate it twice over by private jet - 03 Nov 2016
PrivateFly's VIP double New Year's Eve celebration itinerary flies you 'back in time', from Sydney to LA in a Gulfstream G650ER. More
£3.5 million spent on private jets as summer transfer window-closes - 01 Sept 2016
The last day of the biggest transfer window in English history saw a record spend on private jets in both the Premier League and the Football League Championship. More
PrivateFly announces board changes to support new phase of expansion - 11 Aug 2016
Private jet booking service appoints George Rolls as chairman and Martin George as non-executive director. The board changes support a new phase of expansion, following several years of continued sales growth in Europe and USA. More
The truth about private jet empty legs - 04 Jul 2016
With private jet empty leg discounts reaching a summer peak, PrivateFly's infographic helps the savvy traveller work out if you really CAN join the jetset for the price of an airline ticket. More
Profile of the high flyer - 23 May 2016
PrivateFly lifts the lid on today's private jet customer in new analytics report, an industry first of its kind. More
PrivateFly lifts the lid on today's business aviation customer with new quarterly data insights - 17 May 2016
New PrivateFly report uses its growing data funnel to look at customer booking trends in business aviation. More
Cote d'Azur set for 1 500 private jet landings during the 2016 Cannes Film Festival - 03 May 2016
PrivateFly predicts biggest year yet for private flights to the prestigious film event, with larger jets and transatlantic flights now able to land at Cannes Mandelieu Airport. More
PrivateFly opens new office - 18 April 2016
Private jet booking service is flying high in the US, as team continues to grow following a period of strong sales. More
Fly by private jet for a last minute ski trip from £393 per person - 03 March 2016
PrivateFly's last minute empty leg private jet flights offer a VIP ski travel experience, at close to airline prices. More
PrivateFly Announces 'key milestone' integration with FOS® - 29 February 2016
The private charter booking platform accelerates USA expansion via partnership with Rockwell Collins' flight management system. More
Three countries in eight days: The ultimate luxury ski tour, by private jet - 21 January 2016
PrivateFly offers whistle-stop luxury ski adventure, including private jet travel between the USA, Canada and Japan. More
Celebrate New Year's Eve twice: the ultimate 24-hour part, on the world's fastest & furthest the world's fastest private jet - 12 November 2015
PrivateFly offers a VIP double New Year's Eve celebration, flying from Sydney to LA in a Gulfstream G650ER - have you got the stamina? More
The ultimate holiday for the VIP aviation "geek" - 01 October 2015
PrivateFly launches the ultimate aviation tourism itinerary; taking in three of the world's most iconic 'rollercoaster' airport landings, and a Gulfstream G650 to get there. More
Even private jet customers want to get the best price... - 17 September 2015
PrivateFly reveals that today's savvy private jet customers will go as far as taking their own teabags on board & offers 10 tips for smarter private jet travel. More
How to put the wow into weddings, by private jet - 13 July 2015
From a high-flying proposal to an ultra-luxe honeymoon, PrivateFly reveals the five step countdown (and prices) to getting married, jetset style. More
Calais ferry strikes create a private jet surge - 24 June 2015
Double disruption creates a 'domino effect' of private jet bookings, including a TV star stranded in Paris. More
PrivateFly's Adam Twidell wins industry 'tech pioneer' Award - 19 May 2015
CEO of PrivateFly says 'there's room for more', despite 60 per cent business growth, as he is named one of Europe's Top 10 Leaders of Business Aviation 2015. More
Queenstown is voted world's best runway view 2015 - 12 May 2015
Queenstown Airport wins top spot in this year's airport landings travel poll, conducted by PrivateFly. More
And they said it would never "take off" - 07 May 2015
PrivateFly launched its first generation mobile app in 2010; it was the first of its kind. Back then, it was the only app to give instant private jet prices and global aircraft charter. More
Solar eclipse watchers fly by private jet for £400 less than an airline seat - 10 March 2015
PrivateFly's comparison shows that a private jet saves 15 hours and can cost less than airlines, for UK flights to the total eclipse viewing spots. More
79 per cent of private jet travellers are men, but a small tide is turning, says PrivateFly - 02 March 2015
The private jet booking service is growing its female clients and offering a special discount to mark International Women's Day. More
PrivateFly launches new helicopter ski transfer service - 20 January 2015
The private jet booking service is now offering 'best and instant' pricing for time-saving helicopter transfers to European ski resorts. More
How time-starved skiers can gain ten hours on the slopes - 20 November 2014
Ski weekenders can gain a whole extra day away by flying private to smaller airports, says PrivateFly More
How do you get to celebrate New Year's Eve twice? - 13 November 2014
Can't get enough of New Year's Eve? PrivateFly is offering the ultimate, luxury way to see in 2015 – twice in one night – via a bespoke private jet itinerary in the world's fastest private jet. More
Who were Europe's Winners and Losers in the private jet summer peak? - 02 October 2014
As Europe's summer season ends, PrivateFly reveals the airports, aircraft and business models that are bucking overall market decline More
Private Jet-Iquette: No Knee Defenders Required, but don't tag your host on Facebook - 03 September 2014
PrivateFly offers its Top 10 dos and don'ts for private jet travel, including using social media and avoiding a bathroom faux pas More
Fly By Private Jet For Less Than An Airline Seat This Summer - 22 July 2014
PrivateFly's last minute 'empty leg' private jet flights offer a VIP experience for as little as £138 per person More
New Software Release Makes PrivateFly "The Skyscanner For Private Jets - 19 June 2014
The private jet booking platform announces technology breakthrough, via Web Service API with major supplier. More
Private jets wait for a World Cup final surge in Brazil - 19 June 2014
PrivateFly has seen steady demand for private jet flights for the World Cup in Brazil, but most clients have planned ahead, more than usual for private jet flights. More
Europe gets set for the biggest private jet weekend of the year - 19 May 2014
PrivateFly reports the weekend of the 23 May 2014 will be the busiest weekend in terms of private jet movements in Europe More
Travel poll reveals world's top 10 airport landings - 13 May 2014
Fasten your seatbelts, PrivateFly reveals top 10 most scenic airport landings 2014 More
Airops Software integrates with PrivateFly - 06 May 2014
Airops Software has announced an upgraded version for charter operators, allowing Airops to provide automatic charter quotes, via its integration with PrivateFly.com More
Business aviation- a caricature study - 11 April 2014
The twice-yearly BACA lunch is always a lively event in the business aviation calendar, but this spring's event saw a new artistic twist to proceedings capturing some of the industry's personalities More
The private jet that money can't buy - 10 April 2014
There's a three year waiting list to own the world's most desirable private jet, but why wait as the first $65 million Gulfstream G650 hits the European charter market More
Jet Off To Jersey For The Ultimate Michelin Star Lunch - 27 February 2014
PrivateFly and Luxury Jersey Hotels launch the ultimate luxury day trip to Jersey: private jet flights to Jersey and lunch at 3 different Michelin-starred restaurants. More
World's first' bitcoin private jet customer - 05 February 2014
Monaco-based Olivier Janssens is 'world's first' bitcoin private jet customer to go public, after booking a jet with PrivateFly. More
Privatefly Announces Integration With Chartermatrix - 15 January 2014
Private charter network PrivateFly has announced a new integration with aviation tech supplier CharterMatrix, connecting with their AirplaneManager software. More
PrivateFly's predictions for business aviation in 2014 - 23 December 2013
PrivateFly has issued its predictions for the business aviation industry in 2014. More
Celebrate New Year's Eve Twice In One Night – By Private Jet - 12 December 2013
Can't get enough of New Year's Eve? For those looking for the ultimate way to see in 2014...twice More
Winners announced in private jet photography awards - 28 November 2013
PrivateFly.com reveals the winning images in its photography competition to celebrate 50 years of private jet travel More
Piste de Resistance - Luxury ski experiences - 4 November 2013
You could ski like a VIP this winter with private jet booking service, PrivateFly, which is now offering ski experiences by private jet to Verbier. This offers the ultimate in skiing luxury. More
PrivateFly works with ITV's The X Factor on private jet film - 7 October 2013
In September 2013, ITV's The X Factor filmed with PrivateFly as part of the competition prize package, with the winners flying to Paris by private jet. More
St Albans review: Local private jet company works with ITV's The X Factor - 7 October 2013
Private jet service PrivateFly will appear on ITV's The X Factor to promote the viewer competition prize of a private jet to Paris. More
PrivateFly Partners with Reliance Worldwide - 13 August 2013
PrivateFly.com has announced a new strategic partnership with Reliance Worldwide, provider of logistics solutions to global corporate accounts. More
$500,000 Private Jet Flight Booked...Via iPhone App - 11 July 2013
Read how one customer bought a private jet flight worth half a million dollars with the PrivateFly iPhone app More
Will EU summit see Europe's biggest day for private jets in 2013? - 26 June 2013
In 2012, aircraft carrying visitors to and from the June 2012 EU summit in Brussels, was Europe's busiest day for private jets. PrivateFly predicts 2013 will continue the trend. More
PrivateFly expands its French Operation - 18 June 2013
Private jet charter network PrivateFly makes new appointments in the French team and announces 100th French customer. More
Harpenden Students live Private Jet Style - 18 June 2013
Three lucky students from Sir John Lawes School in Harpenden have had the chance to gain an insider's view of the world of private jet travel. Find out what happened when 3 students filmed the world of private aviation. More
Peak Weekends for Private Jets - 22 May 2013
With several European events coinciding this weekend, private jet demand may exceed pre-recession levels, says PrivateFly.com More
PrivateFly Private Jet Photo Contest 2013 - 16 May 2013
PrivateFly launches its new photo contest, the contest is now open for entries and will be judged by an expert panel from the world of aviation and travel photography. More
Air Passenger Duty Affects Business Jets - 14 May 2013
PrivateFly.com, estimates that £4.6 million will be lost with the new extension of Air Passenger Duty (APD) to business jets in the first year. More
"Get Me To Yuzhno-Sakhalinsk, And Make It Snappy" - 24 April 2013
Read PrivateFly's PA Research findings. More
How Private Jet Travellers Are Escaping This White Easter - 27 March 2013
Find out where the private jet set are flying to escape the predicted Easter snow across Europe. More
The Top 10 Property Hotspots Fuelling Private Jet Recovery - 12 March 2013
Travel to recognised European property hotspots is acting as a catalyst for recovery in the private aviation sector More
Come (Private) Fly With Me - Without The Price Tag - 05 February 2013
PrivateFly.com reveals last minute private flight offers that are jet to impress this Valentine's Day More
Travellers top 10 airport approaches 2013 - 28 January 2013
PrivateFly.com has asked travel fans across the world for their most scenic airport landings in its annual survey More
Stranded travellers look to apps escape snow chaos - 21 January 2013
Private jet app seeing a flurry of downloads from passengers stuck at airports across Europe More
More PrivateFly Press Releases
Media Coverage
Luxurious Magazine - 01 July 2016
Fly Corporate - 01 July 2016
Daily Mail - 24 June 2016
Belfast Live - 21 June 2016
Charter Broker - 13 June 2016
The Guardian - 06 June 2016
The Times - 04 June 2016
Financial Times - 24 May 2016
Sunday Times - 15 May 2016
Daily Mail - 22 April 2016
Wales Online - 04 April 2016
Business Airport International - 30 March 2016
Raconteur - 29 March 2016
Daily Mail - 21 March 2016
Fly Corporate - 21 March 2016
Daily Mail - 09 March 2016
The Guardian - 09 March 2016
Luxury London - 04 March 2016
BlueSky Business Aviation - 04 March 2016
The Telegraph - 24 February 2016
The Wealth Scene - 19 February 2016
Net-A-Porter - 19 February 2016
Forbes - 06 February 2016
Dynamic Lives - 07 January 2016
Luxury London - 17 November 2015
Daily Mail - 13 November 2015
Eat Travel Live - 12 November 2015
ITCM - 04 November 2015
Business Airport International - 03 November 2015
Applicantes - Infographic (Spanish) - 28 October 2015
RealBusiness - 17 October 2015
Bustle - Renting 'Below Deck's Yacht Eros Costs As Much As These 7 Things, So Choose Wisely - 06 October 2015
Swiss Info - 14 September 2015
Info.net (Vietnamese) - 03 September 2015
EOnline - 07 August 2015
Telegraph - 06 August 2015
About PrivateFly
PrivateFly has been developed to simplify the booking process of private charter jets.
PrivateFly is a revolutionary internet 'hub', bringing together passengers with private jet operators, quickly and seamlessly.
This unique service allows the customer the choice of their perfect jet at the most competitive market price and we have won several awards for our innovation.
More about PrivateFly
PrivateFly Online
Read CEO of PrivateFly Adam Twidell's private aviation blog, follow us on Twitter, like us on Facebook, check-in at the PrivateFly HQ on FourSquare, join us on LinkedIn or Google+, or submit a private jet flight on the move from our PrivateFly iPhone app or Android App.






PrivateFly Business Travel Survey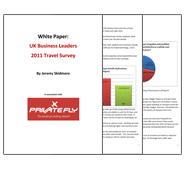 PrivateFly conducted a survey on UK Business Leaders Travel in March 2011.

This paper reveals the results of a March 2011 online survey of UK business leaders about their business travel habits.

Download Business Travel Whitepaper