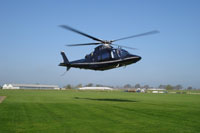 PrivateFly can also offer helicopter charter from accredited helicopter operators.
Helicopters are excellent for short flights or flights to destinations with no airport.
Many of our customers also charter helicopters for transfers from airports to ski resorts, hotels, events or sports stadiums.
Helicopters can also be hired for short sightseeing flights over countryside or cities.
For more information on helicopter hire call +44 1747 642777 (24 hours).
Private Helicopter Flights
Helicopter Ski Transfers
Hire a helicopter to fly direct to your ski resort.

Helicopter Ski Transfers
London Battersea Heliport
Charter helicopter flights to and from London Heliport.

London Battersea Heliport
Vanguard Helipad
Charter helicopter flights to and from Vanguard Helipad.

Vanguard Heliport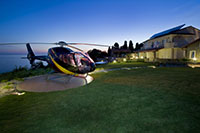 Hotels with Helipads
Hire a helicopter to fly to country hotels or arrive in style at a hotel or country house.

Hotels with helipads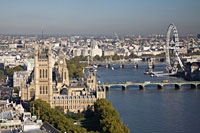 Helicopter Sightseeing Tours
Charter a helicopter for sightseeing tours over cities or countryside.

Helicopter Sightseeing Flights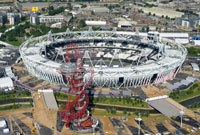 London Olympic Park Helicopter Tour
Fly over the London Olympic sites on a private helicopter.

London Olympic Helicopter
Single or twin engine helicopter?
There are two classifications of helicopter - single engine and twin engine.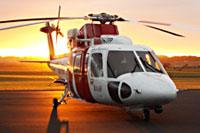 Twin Engine Helicopters
Twin engine helicopters are bigger, faster and often required for safety reasons by corporations or for night flights.
Popular twin engine helicopters which are available for hire include AS355 Twin Squirrel, Agusta A109 Power and Eurocopter EC155.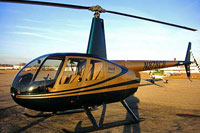 Single Engine Helicopters
Single engine helicopters are less expensive to charter and perfect for short daylight flights.
Popular single engine helicopters which are available for hire include the Bell 206L LongRanger and Eurocopter AS 350B2 Single Engine Squirrel.
Hire a Helicopter
PrivateFly works with hundreds of helicopter charter operators worldwide and can provide you with competitive quotes for your helicopter charter itinerary.
Please call +44 1747 642777 for a helicopter charter quote or helicopter hire advice.
When to hire a helicopter
Listed below are some examples of how helicopter charter can be used for business or pleasure:
Airport Transfer
Corporate Entertaining
Business Travel
Private Hire
Sporting Events
Helicopter Pleasure Flights
Aerial Filming & Photography
Freight Forwarding
Emergency medical flights/ Air Medevac (medical evacuations)
Survey