24/7 Medical Evacuation +44 (0) 1747 642 777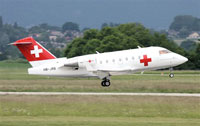 PrivateFly has extensive experience in arranging medical evacuation and medical repatriation services.
We offer a rapid 24-hour response service and can arrange an air ambulance, medevac or medical transportation service for patients and their families, medical care providers and private insurance companies.
Call us on +44 1747 642777 (24 hours)
Air Ambulance Charter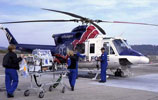 Through our global network, PrivateFly provides access to a range of accredited operators who provide specialist medical transport and air ambulance services worldwide.
The PrivateFly network locates the most suitable medical transportation aircraft and evacuation services for the circumstances including:
Urgent 24/7 air ambulance response
Our supportive and experienced team is on standby to help at any time.
Medical aircraft charter
Including basic life support, advanced life support and critical care.
Complete "bed-to-bed" medical transportation service
Fully-equipped, dedicated aircraft
Options include Gulfstream, King Air, Cessna aircraft and helicopters, all of which are fully-equipped with the latest medical technology.
Specialist medical teams
On call to provide the bespoke medical services required in each case, including doctors, registered nurses, paediatric specialists and critical care paramedics.

24 Hour emergency medical flight charter

For an urgent air ambulance response, call 24/7 on +44 1747 642777.