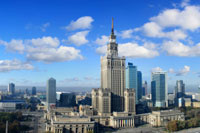 PrivateFly looks at one of the fastest-growing private jet markets in Europe.
The Euro 2012 Football championships put the spotlight firmly on private aviation in Central Europe - a market which was already showing growing demand. Poland saw a 13% increase in private aviation traffic in 2011, bucking the trend in Europe overall. We take a look at the Polish private aviation sector - who's flying where, which are the best airports and what jets are based in Poland.
Private Jet Airports in Poland
Poland's newest airport opened in July 2012 - Warsaw Modlin Airport. Many of the larger airports in Poland have a dedicated private jet terminals, although the majority of Polish airports only have one terminal building. Private jet customers arriving at smaller Polish Airports will be greeted by a dedicated handling agent who will fast track the party through security and straight on-board the aircraft.
Top 5 Airports in Poland
Warsaw - Chopin Airport (WAW)
Krakow - John Paul II (KRK)
Katowice - International (KTW)
Gdansk - Lech Walesa (GDN)
Lodz - Lublinek (LCJ)
Private Aircraft Available to charter in Poland
The PrivateFly network offers hundreds of private jets available for charter for Polish private flights. Below are some sample routes and estimate prices*: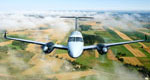 Propeller Light Aircraft: eg Piper Navajo or Beech BE350 KingAir
Sample routes:
Warsaw-Gdansk with 4 passengers from €4 700
Suitable for flights up to 2 hours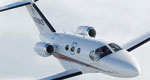 Small Jets: eg Citation CJ2 or Cessna Mustang
Sample routes:
Krakow-Paris with 6 passengers for €10 500
Suitable for flights up to 2 hours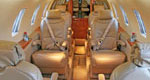 Medium Jets: eg Citation XL or Learjet 60
Sample routes:
Ibiza-Katawice with 6 passengers for €18 500
Suitable for flights up to 4 hours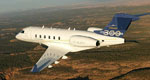 Long Range Jets: eg Challenger 300 or Global Express
Sample routes:
Warsaw to Dubai with 12 passengers from €54 260
Suitable for flights up to 14 hours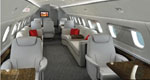 Airliners: eg BBJ or Boeing 747
Sample routes:
Warsaw to Moscow for large groups (eg sports teams) from €43 950
Suitable for flights up to 14 hours
Private Jet Customers
For Poland's growing market of High Net Worth individuals and international corporations, private aviation is increasingly offering both a cost and time efficient alternative to scheduled airline travel.
Expansion of Private Aviation in Poland
Poland is considered the country with the largest expansion capacity of all European private jet markets. Since 2005 the number of Polish private jets have increased from 50 to over 300. In the next 5 years, PrivateFly estimates the fleet will increase to over 500 private jets.
Polish Private Jet Charter and Prices
For more information on private jet charter Poland or expert advice on Polish private aircraft and private jet charter prices contact us or call Norbert Nagy on +36 30 401 5521.
The PrivateFly operations team are available 24 hours on +44 1747 642777.
*Estimate prices subject to availability.