For free weekly private jet hire news and offers by email enter your details below:
Previous PrivateFly Emails
Global 7000 takes flight
The impressive Global 7000 took its maiden flight last week, taking one step closer to becoming available for charter.
Read online
Step inside the luxury recycled plane
Nextant is changing the game with its great value (and stunning) remanufactured aircraft. We meet the new G90XT, a King Air reborn.
Read online
The Cessna Longitude just got longer
Cessna's super-midsize jet is showing its flying colours at NBAA this week. Our team went onboard to see how the Longitude is getting set for entry in 2017.
Read online
St Barts from $1,600
Our most popular destinations for November. Private jet prices to St Barts, Edinburgh, Zurich & New York (and more).
Read online
Video : Inside the Falcon 7X
A once-in-a-lifetime adventure chasing the Northern Lights by reindeer, an ice fishing safari & a private audience with Father Christmas.
Read online
Video : Inside the Falcon 7X
Continuing our video series, PrivateFly CEO Adam Twidell takes you on an interior tour of the stunning Falcon 7X.
Read online
How does weather affect my flight ?
Wind, rain, fog & snow - it's sometimes hard to keep up with today's climate. Here are the different ways your flight can be affected by various weather conditions.
Read online
Manchester
Our most popular destinations for October. Private jet prices to Manchester, Monaco, the Bahamas & Munich (and more)
Read online
How much does a private flight cost ?
It's one of the most-asked questions...how much does it really cost to fly by private jet? From £500 upwards, find out just how far your budget can fly you.
Read online
How to book a "go now" flight?
Private aviation is set up to meet the needs of last minute travellers - but just how "last minute" can you book a flight? We take a look.
Read online
The truth about private jet interiors
From dishwashers and master bedroom suites in VIP cabins, to sleek small jet cabins, we look at what you can expect when you step inside your jet.
Read online
4 myths about private jets
Are private jets only for the rich & famous? Private aviation has evolved but many misconceptions remain. We debunk the biggest myths about private jets.
Read online
Olbia from €8,250
Our most popular destinations for September. Private jet prices to Olbia, Moscow, Rome & Geneva (and more)
Read online
Which private jets have flat beds?
From seats that fully recline, to the most luxurious VIP bedroom suites, settle in for the night with our guide to flat bed options onboard your private jet.
Read online
5 multi-leg flights (and how much they cost)
Whether it's A to B or C to D and E, private jet charter can handle a number of routings - here are a few recent examples, plus a look at how much each cost.
Read online

Cessna's new posh prop
Cessna has finally revealed its new single-engine turboprop, just in time for new European regulations.
Read online

Naples from £9,450
Fly to the sun by private jet. Private jet prices to Naples, Mykonos, Malaga & The Hamptons (and more).
Read online
Lower private jet prices
Our average charter cost came down between April and June this year. Find out how prices are changing in our latest insights report.
Read online
The road to Rio Olympics 2016
Starting 5th August and over 200 countries competing, this is one sporting event you won't want to miss.
Read online
3 flights with prices - combining airlines and private jets
Many of our clients don't travel exclusively by private jet, but instead match private and airline flights for optimal time and budget efficiency. Here are 3 recent examples.
Read online
Croatia from £15 035
Croatia is flying high this week as southern Europe's top jet hotspot.
Read online
Europe's top 8 private jet hotspots
Find out where private jets will be headed this July to some of Europe's most exciting luxury and business hotspots.
Read online
The future is vertical
Take a look at some exciting aircraft innovations that are bringing this concept closer to reality.
Read online
Private jet windows just got bigger
Take a look at the largest windows yet with the incredible wrap-around sunroof for the Embraer Lineage 1000.
Read online
Euros 2016 from £3 690
It's just days away, so book now for the 15th edition of the UEFA European Championship.
Read online
Five aircraft innovations on show at EBACE
From Airbus' stunning VVIP airliner to the new Pilatus PC-24, our AvGeek team reports back from the private jet industry's biggest European gathering in Geneva.
Read online
Lilium: The flying car
We take a closer look at the new 'flying car' that could transform the world of private transport.
Read online
Cannes kicks off summer travel
The Cannes Film Festival marks the start of Europe's summer peak, with large numbers of private jets flocking to the region carrying film stars, industry executives & VIPs. Here are the latest stats. facts and prices.
Read online
Grouping up - 3 flights booked in April
From 8 to 180 people, here are three flights we flew last month where grouping up gave some of our clients exceptional flight experiences - as well as surprising cost-efficient pricing per head.
Read online
Fly to Geneva from €3 693
Fly direct to one of Europe's key private jet hubs for business and leisure.
Read online
Welcome to Miami
Here's why the US is our fastest growing region and why the Miami area is a key private jet hotspot.
Read online
A look into the private jets of the future
While some wild headline-grabbing ideas aren't likely to fly, here are some we think have real potential.
Read online
From road to sky
Find out which famous car brands also produce jets, and their joint characteristics.
Read online
Cannes From €7,100
Jet into Cannes Mandelieu, the Cote D'Azur's exclusive private jet hub.
Read online
Easter inspired luxury destinations
Take a look at some of the most unique and unusual travel experiences, best reached by private jet.
Read online
5 five facts about private jets
Here are five fast facts about private jets.
Read online
The A-Z of private jets
Take a look at our A-Z alphabet so you can speak like a true private jetsetter.
Read online
The magnificent seven
We've analysed all our flights around the world, and here are the top seven foods that our clients eat most frequently on a private jet...with surprising results.
Read online

Private jet to Chambery from £4,820 & other March flight offers
Hot this month for business and leisure, Dubai now offers two private jet airports.
Read online
Life's a beach
See stunning images and videos of the ocean-hugging landings that made our judges' shortlist in this year's Scenic Airports poll.
Read online
Romantic flights
Here are the stories behind some of our most romantic flights...
Read online
London calling
We delve into the who, where, and why so much private jet travel is making its way to London.
Read online
Vote for the most scenic airports
Vote for your favourite scenic airport and you could win a Go Pro Hero4 to capture your own aerial highlights.
Read online
Europe's Top 20 private jet airports 2015
Find out which airports in Europe saw the most numbers of private jets last year, including top cities, rises and falls, and why people were travelling there by private jet.
Read online
Ski the best of the Northern Hemisphere
Find out all of the Falcon facts: from the fastest, to famous owners, to future developments.
Read online
My predictions for the key trends
All checks are complete and we're ready to depart from 2015 - it's been a busy, stimulating, and important year here at PrivateFly.
Read online
Happy New Year
All checks are complete and we're ready to depart from 2015 - it's been a busy, stimulating, and important year here at PrivateFly.
Read online
Happy Holidays
I would like to take this opportunity to send festive greetings to our customers, friends and colleagues, from all of us at PrivateFly.
Read online
D-Day for HondaJet
Here's all you need to know about the exciting new light jet, as it finally takes flight.
Read online
Winter magic by private jet
Here are eight itineraries to some of the most beautiful and remote viewing spots for the aurora borealis.
Read online
Five flights we flew this week
From the slopes to the sun, to saving one client £30,000...read the stories behind some of our flights.
Read online
Supersonic jet charter flies another step closer
Aerion announced its first buyer for the supersonic jet AS2.
Read online
Extreme private jet catering
Here are the latest and greatest high-altitude dining trends.
Read online
Can a private jet cost less than airlines?
Here are 5 flights when private jets can rival - and even beat - an airline ticket price.
Read online
Why is Geneva seeing less private jets?
Geneva is seeing some fierce competition resulting in a downward trend in private jet movements. Here's why.
Read online

The race to space
Here are some of the most exciting projects in development and the race to be the first to launch.
Read online
The highs & lows of private jets
From the highest speeds, the tallest cabins, to the lowest prices...here we celebrate some of the most interesting aviation extremities.
Read online
The new supercar of the skies
You can park it in your garage, and it costs less than a Ferrari. Here's why you might be the next proud owner of the Icon A5.
Read online
Flights that mean business
Here are some of the most popular routes (and prices) for our corporate clients.
Read online
1 route, 3 prices: London to Frankfurt
There's a variety of private aircraft choices (and prices) to get your there. Here are three ways to either save, spend, or splurge the travel budget.
Read online
10 cost-saving tips for private jet travel
The PrivateFly flight team share their expert industry know-how, with ten ways you can make your private travel budget fly further.
Read online
Is this aviation paradise?
Watch what happened when Adam Twidell visited St Maarten's Princess Juliana International Airport recently, where he experienced some thrilling aviation highlights.
Read online
Private jets ❤ superyachts
Whether its speed, luxury or supersize you're looking for, a seamless air-to-sea combination awaits.
Read online
Private islands by private jet
Relax and enjoy our selection of seven of the world's most heavenly private islands and how you can reach them by private jet.
Read online
From Lego to private jets
Here's a journey from Lego to private jets, brick by brick.
Read online
Short but sweet: 4 flights & prices
Here are the stories - and prices - behind some of the speedy short flights we arranged this week.
Read online
Gulfstream's recipe for success? 5 key ingredients
Find out how Gulfstream have created a highly-desirable and high-performing family of jets with global appeal.
Read online
New Legacy 500 now available to charter
Here's a closer look at this highly-anticipated new aircraft, and whether it's right for your next flight.
Read online
New-from-old jets: What's next?
With its re-sale division opening last month, and the imminent US approval of its second aircraft, the much anticipated G90XT (a re-manufactured King Air C90), here's what you need to know about Nextant...
Read online
Top of the Props
Here's some of the most popular props and why they can make a very smart charter choice.
Read online
Five flights - the finer details
Here are five flights with the costs and details that made each their own.
Read online
Electric Planes vs Electric Cars
Here's how it measures side-by-side against one of the most advanced electric vehicles on the ground, the Tesla.S 85 D.
Read online
Latitude Luxury? More cabin at less cost
Here's what to look forward to when the Latitude hits the charter market in 2016.
Read online
If you were a private jet you would be a...
Take our highly (un)scientific quiz to see which private jet personality you have, and then learn more about your new private jet persona.
Read online
Finest in food & flying 2015
To showcase the finest in food and flying, here's latest pricing and how to reach them by private jet.
Read online
Five flights & prices
Here's a closer look at the flights, and how much they cost.
Read online
Proud to be the 'Private Jet Pioneer'
Making the Top 10 for the second year running, here's why PrivateFly's CEO was recognised as a pioneer, and who else made the list...
Read online
A view to thrill
And the 2015 winner? Find out and enjoy some breathtaking images of the Top 10 runway views in the world.
Read online
Aircraft inspired by animals
From eagles, to bats, and even to whales - take a look at how animals are inspiring some exciting and innovative aircraft designs.
Read online
Should I land at Nice or Cannes?
Whether its cost, location or privacy - here's our inside guide to the benefits of each.
Read online

Is the new M2 jet a smarter charter?
Here's how you can try it for yourself, and how the M2 measures up against its VLJ rivals.
Read online
A sneak preview of Falcon 5X
Here's our exclusive inside look at Dassault, its latest developments and a rundown of its growing private jet family.
Read online
Jets get set for Cannes
Here's how airports are preparing and what you need to know before you fly.
Read online
Will HondaJet finally deliver this year?
After many years in development, the long-awaited HondaJet looks set to achieve its current aim of entry into service in 2015.
Read online
World's fastest jet now available for charter
In the race to be the fastest private jet in the world, Cessna's new Citation X+ currently holds that accolade.
Read online
Airbus unveils its all-new H160 Helicopter
Promising to be lighter & quieter, the 12-seater H160 is set to reduce fuel consumption as well as its environmental footprint. Here's the lowdown on an exciting new rotorcraft.
Read online
How a private jet is born
From conception to delivery, the process of bringing a new aircraft to life can be complex and expensive as well as fascinating and rewarding. Here's how a private jet develops from design to delivery.
Read online
The super-eco jet of the future
How will the "Progress Eagle" design shape the future of aviation?
Read online
Is there no stopping Gulfstream?
Gulfstream's flagship aircraft the G650ER broke two city pair records this month, and flew around the world with just one fuel stop.
Read online
First flight for the Falcon 8X
The newest and sleekest of Dassault's tri-jets, the Falcon 8X made an exciting step towards certification this month. Here's the story so far...
Read online
Private jets love superyachts
See which jet and superyacht were paired up as the perfect luxury travel match.
Read online
First electric jet ready for take off
At PrivateFly, we're passionate about the future of aviation, which is why we're excited about the development of the E-Fan, the world's first 100% electric aircraft.
Read online
The future of airports
The future of aviation doesn't only involve aircraft; it also includes unexpected trends in airport design. From butterfly gardens, to famous chef-run restaurants, and more, airports will feel more like a tourist attraction for their city before even leaving the building.
Read online
First round-the-world Solar flight
A solar powered aircraft is set to make aviation history. With the wingspan of a 747 but the weight of a car, the Solar Impulse 2 will take five months to fly around the world, on zero fuel.
Read online
Will falling fuel prices reduce jet costs?
Here's how fuel prices will impact the cost of your next flight...
Read online
The world's first 'personal' jet
Here are five USPs and why this tiny jet is set to pack a big punch this year.
Read online
Meet the Falcons
Discover the Falcon heritage and meet the latest addition to their tri-jet family - the Falcon 8X.
Read online
Business aviation predictions for 2015
Here are our predictions for what will be taking off in 2015.
Read online
Top ski hotspots this season
PrivateFly gets an exclusive update on the latest ski trends for luxury weekends on the slopes.
Read online
A world of private jet windows
Can you spot an aircraft by its windows? From their shape, size or number, windows are the main factor in the aesthetic (and performance) of an aircraft. Take a window seat view of private jets now, and in the future.
Read online
Flying the world's most popular jet
Take one jet, add three pilots. We get exclusive views from the flight deck on what makes the Citation XLS the world's favourite private jet.
Read online
Pop-up private aviation?
Find out how and why the private aviation industry is embracing the pop-up trend.
Read online
How to save 10 hours for the slopes
Discover how flying by private jet can save you up to 10 extra hours to spend on the ski slopes.
Read online
One jet, two helicopters & eight Ferraris
One of our flights last week involved an eye-catching combination of stunning vehicles – both in the air and on the ground.
Read online
Meet the new Gulfstream G500 & G600
We get excited enough when Gulfstream unveil one new aircraft, never mind two.
Read online
Most expensive items you can buy online
While booking a private jet online is a higher value purchase than many, it's not the highest out there by any means.
Read online
The world's biggest private jet show
This week, we attended NBAA 2014 in Orlando, Florida. It's the biggest stage for private jet launches, debates and announcements.
Read online
Which new jet can fly further & faster?
Gulfstream unveiled plans for its new G500 and G600 aircraft as well as receiving FAA certification for the G650ER.
Read online
Flying the Big Jets
Step inside some of the world's most desirable long range jets and meet the pilots that fly them.
Read online
Top 5 business travel trends
Global business travel will grow 7% this year - our report maps the latest travel trends with the bizav industry.
Read online
Private jets ♥ superyachts
Take 5 private jets and match each with their superyacht partner. Whether its speed, luxury or size, your perfect air-to-sea combination awaits.
Read online
Supersize my jet
Take a look inside some of world's most luxurious converted airliners, and find out about the new buying habits of the billionaires.
Read online
The race to fly further & faster
See the new & improved long range jets unveiled at EBACE 2014
Read online
Charter the world's fastest jet: G650
Why wait three years to buy a Gulfstream G650 when you can hire one!
Read online
The flying car and the sky whale
PrivateFly looks at what happens when innovation and aviation combine and the future for business jets.
Read online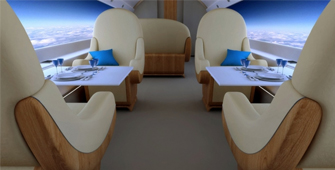 Empty Legs, Monaco F1, Citation Latitude, windowless jets & New York Airports
Would you fly on a jet without windows? PrivateFly teams up with Bluewater for the Monaco F1, and we explore New York's airports and fly to Jersey for lunch at three of Jersey's Michelin starred restaurants.
Read online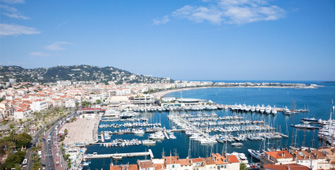 Property & private jets, Private aviation trends, PrivateFly price guarantee & Empty legs
PrivateFly compares the relationship between property hotspots and private jets, we review the Legacy 450 and explore how key events fuel private jet demand.
Read online

Inside Europe's busiest private jet airport, Celebrate New Year twice & Empty legs
Step inside Europe's busiest private jet airport, our business aviation predictions for 2014. How to pay for your private jet flight and how to celebrate New Year's Eve twice by private jet.
Read online

Private jet photo awards winners announced, FBOs uncovered, How to "flip" a G650
PrivateFly announces the winners of it private jet photo awards, we review the Falcon 5X and the Gulfstream G650 and explain what jet flipping is, plus reviews of Europe's top ski resorts.
Read online

Lear Jet turns 50, Jet & ski exclusive offers, Private aviation in Germany and 5 ways the USA leads the business aviation world
PrivateFly celebrates the Lear Jet 50th birthday, VIP Verbier jet and ski offers, PrivateFly reviews the German and USA aviation markets
Read online

Branding a Private Jet, Caribbean Season & David & Goliaths of Private Jets
How to brand your private jet (and some of the most stunning customised aircraft), Anthony Lassman's guide where's hot this season in the Caribbean and Paris's top 10 private jet routes.
Read online

24 hours with a Private Jet Pilot, Europe's Top 10 Routes, Beechcraft Resurgence & Empty Legs
Spend 24 hours with a private jet pilot, discover how Beechcraft is taking off after bankruptcy, and get top tips for aviation photography from Jessica Ambats.
Read online

Learning to fly a Citation XLS+, Royal flights & PrivateFly's customer service
PrivateFly's CEO learns to fly the Citation XLS+, we reveals the lengths our team go to for the perfect private flight, and to celebrate Prince George read our FAQs about flying with family.
Read online

Could Snowden fly by private jet to Ecuador?, Top 10 Celebrity pilots, & Olbia by private jet
PrivateFly explains Snowden's private jet options from Moscow, we review new aircraft releases and we give our top 10 celebrity pilots?
Read online

PrivateFly Launches Photo Competition, Europe's Top Summer Events, Montenegro by Private Jet and Comparing an F1 car and a Gulfstream G550
PrivateFly Launches Private Jet Photo Competition, we review Europe's Top Summer Events and how does the Gulfstream G550 compare to a F1 car?
Read online

Empty Legs, Flying Concorde with Princess Diana, CJ4 review and Cannes Film Festival Infographic
Listen to the PrivateFly podcast with Patrick Jephson on flying with Princess Diana, PrivateFly reviews the CJ4 and who's jetting in for Cannes Film Festival?
Read online

Empty Legs, Pets on Jets, PrivateFly featured on CNN and Film & F1 in the French Riviera
Fly to the French Riviera for the Cannes Film Festival and Monaco Grand Prix, Read PrivateFlys guide to Flying with Pets, and Medvac explained.
Read online

Meet the PrivateFly Team, Piaggio Avanti, Noisy Jets & Empty Legs
Read Top 10 Apps for millionaires, Meet the PrivateFly Operations Team and PrivateFly Introduces the new Embraer Legacy 500.
Read online

Top 10 Scenic Airport Approaches, How To Book a Private Jet in 90 Seconds & Romantic Flights
How to book a private jet in just 90 seconds, Top 10 scenic airport approaches for 2013 as voted for by you and Love is in the Air: PrivateFly's most romantic flights.
Read online
Flying Over Festive Season, Famous Aircraft Tail Number & Empty Legs Explained
Empty legs explained and how to find an empty sector to suit your travel plans, Flying over Christmas & New Year top tips. Famous aircraft tail numbers.
Read online

Empty Legs, Caribbean & Ski Flights, Best Airport Approaches
Fly between Caribbean Islands, and jet off to the ski slopes. Vote for your favourite airport approach in the Best Airport Approaches Poll.
Read online

Bond's Jets, Helicopter Tours, Courchevel & Private Jet Empty Legs
Discover James Bond's private jets, fly over cities, countryside and coastlines by helicopter and why you can't land at Courchevel.
Read online

Empty Legs, Jet off for Lunch, Private Aircraft Interiors & Jets for Less
Step on board for the latest in jet interior design, how to charter a jet for your budget and where to fly for lunch.
Read online

Empty Legs, London Olympic Tour, Hypersonic flights & Learjet revival
Relive every gold with a helicopter flight over London 2012 Olympic sites. Plus Learjet revival and hypersonic flights and Monaco Yacht Show.
Read online

Private Jet Myths, Meet the Hawkers & How much is a private jet to..?
Are private jets only for the super rich? How far can you fly privately for you money? Plus meet the Hawker private jet family and spotlight on private jets in Poland.
Read online

Private Jet Olympic Special
Fly to or from London during the Olympics, where to escape the Olympics. Plus which aircraft will take Gold in our Private Jet Olympics?
Read online

Olympic Flights Update, Sardinia, Dornier 328
Find out the latest slot availability and airport updates for the London Olympics 2012, jet off to Olbia in Sardinia and why the Dornier 328 is perfect for group charter flights.
Read online

Relocating Airports, London Olympic Flights, Bombardier Jets, Ibiza Private Jets & Empty Legs
Jet off to Ibiza this summer, meet the popular Bombardier private jet family, and how to re-locate an airport.
Read online

Classic Flight, Pilatus PC-12 & Cornwall Competition
Why you can't charter a Pilatus PC-12 in Europe, fly on the heritage Dragon Rapide and enter our competition to win a private flight to Cornwall.
Read online

London Airport Review, Gulfstream Jets & Private Jet Empty Legs
Inside London's airports, the new PrivateFly iPhone app, meet the Gulfstream family and head for the slopes with Verbier ski offer.
Read online

Monaco Grand Prix, the Fastest Private Jets & 2012 Predictions
Start the year with our 2012 aviation predictions, Monaco Grand Prix by private jet, and romantic flights for Valentine's Day. Find out how fast a private jet can fly and how to fly with guns and gundogs.
Read online

Ski, Caribbean and Festive Flights
Winter private flights to European ski resorts, Caribbean islands, and flights for Christmas and New Year. Why can't a private jet land at Courchevel? Plus the new Citation Latitude.
Read online

Vote for your favourite airport approach
Vote for your favourite airport approach 2011. Discover the Hawker 4000 and private jet-etiquette tips.
Read online

Meet the pilot, see inside a BBJ & private jet empty legs
It's back to business for private flights, see inside a Boeing Business Jet and meet pilot Eric Swaffer.
Read online

Fractional vs charter flights, London's secret airport & empty legs
Discover the Phenom 300, and London's secret airports and compare fractional ownership, jet cards and private jet charter. Plus hunting and fishing trips by private jet and helicopter.
Read online

Cote d'Azur Offers, Biofuel Flights, Android App & Empty Legs
Jet off for summer on the Cote d'Azur, discover a future of greener flying and download the new PrivateFly Android App.
Read online

Transparent Aircraft, Ash Cloud Flights & Royal Marrakesh Offer
Discover the future of flying in transparent aircraft, how to fly around ash clouds and relax with our exclusive Royal Mansour Hotel offer. Plus our guide to pets on jets and the world's best-selling jet - Citation XL. Read online

The Space Race, Beechcraft King Air, Buying a Private Jet: May 2011
Who will win the new Space Race? Is now the best time to buy a private jet. PrivateFly investigates the popular prop - Beechcraft King Air, and top 10 summer destinations for the private jet set.
Read online

Air Passenger Duty, De Havilland Dove & Monaco Grand Prix: April 2011
Find out how the proposed "private jet tax" could impact your flights, jet off to Monaco Grand Prix or fly over Normandy's World War II Battlefields in the De Havilland Dove.
Read online

Evacuation Flights & Seaplanes: March 2011
PrivateFly guide on evacuation flights, jet off to the sunshine, or fly to Paris on board the Avro Business Jet. Plus read our guide to seaplane flights.
Read online

Take Off and Landings: February 2011
Go "under the radar" with our guide to take off and landing training, sparkle on a champagne day trip by private jet and watch Hondajet's first flight.
Read online

Romantic Flights: January 2011
Love is in the air in our Valentine's special! Includes our guide to Europe's ski resorts by private jet, spotlights on the Diamond Twin Star and the Lineage.
Read online

Top 10 Airports: December 2010
PrivateFly's top ten airports hits the headlines on the BBC. Plus find out why the new Cessna Citation CJ4 make flying fast and more comfortable.
Read online

Christmas Markets: November 2010
Festive flights to Europe's Christmas Markets, and our spotlight on the Phenom 100 private jet, and all the latest prices for private jet hire.
Read online