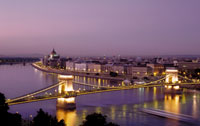 PrivateFly now offers multi-lingual teams for central European clients requiring private flights. Poland saw a 13% annual growth in business aviation traffic in 2011, and demand continues to grow in 2012.
We'd like to introduce PrivateFly's central European experts Norbert Nagy and Attila Laszlo, who offer private aviation expertise for customers from central European countries including Poland, Hungary, Czech Republic and Slovakia.
For private jet charter to or from central Europe call PrivateFly's central European expert Norbert Nagy on +36 30 401 5521.
PrivateFly's central Europe Experts

Norbert Nagy has been appointed as PrivateFly's representative in central Europe. Norbert brings aviation experience from NetJets and Air Partner, an excellent knowledge of private aviation requirements in central Europe, and will be based in Hungary.
Flight requests from or to central Europe will be dealt with by pilot Attila Laszlo. Attila is Hungarian and speaks both Hungarian and Slovakian. Having flown in Europe and in the USA, he brings an excellent knowledge of aircraft and the private aviation charter market.
PrivateFly's chairman Richard Carrick commented: "PrivateFly's experience in the UK has proven the success of our model - transforming private jet charter through innovative technology. We are looking forward to bringing the same enhanced response speed, price and ease of booking to our new European customers".
Popular private jets for charter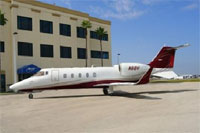 Some of the most popular aircraft to charter in Hungary, Poland, the Czech Republic and Slovakia include: Citation Mustang, Citation Bravo, Citation XL, Learjet 45, Learjet 60, , Gulfstream G200 and Gulfstream 450.
PrivateFly's network includes 7000+ accredited private aircraft available for charter.
Private Aviation Airports in Hungary
Budapest - Franz Liszt International Airport (BUD), Tokol (LHTL), Debrecen (DEB), Pecs (PEV), Gyor (QGY), Nyiregyhaza (LHNY), Szeged (QZD), Bekescsaba (LHBC) Sarmellek (SOB)
Private Aviation Airports in Poland
Bydgoszcz (BZG), Gdansk (GDN), Krakow (KRK), Katowice (KTW), Lodz (LCJ), Poznan (POZ), Rzeszow (RZE), Szczecin (SZZ), Warszawie (WAW), Wroclaw (WRO), Zielona Gora (IEG)
Private Aviation Airports in Czech Republic
Prague Ruzyne (PRG), Karlovy Vary (KLV), Brno (BRQ), Ostrava/Mosnov (OSR), Ceske Budejovice (LKCS), Hradec Kralove (LKHK), Pardubice (PED), Kunovice (UHE), Prague Vodochody (LKVO)
Private Aviation Airports in Slovakia
Bratislava M.R.Stefanik International Airport (BTS), Kosice (KSC), Sliac (SLD), Poprad (TAT), Zilina (ILZ), Piestany (PZY), Trencin (LZTN)
Contact PrivateFly in central Europe
For private aircraft charter advice for airports in Hungary, Poland, Czech Republic and Slovakia call +36 30 401 5521.