PrivateFly Reviews from Jet Charter Customers
At PrivateFly, we aim to provide the highest levels of private jet charter service. But don't take our word for it - here's what our clients have to say.
We now have hundreds of reviews, collected via Trustpilot. Some are from first time fliers, others from long-time clients and there's also many from our partners, such as travel or sports agents.
Client reviews of PrivateFly
More reviews of PrivateFly
Here are just a few excerpts from a selection of our client reviews.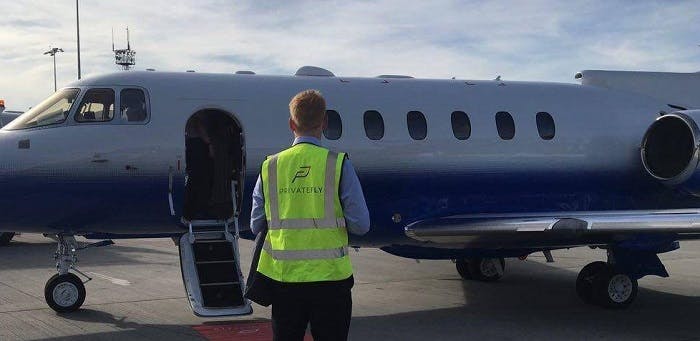 We've used PrivateFly twice now
"We've used PrivateFly twice now, once for an international flight and the other domestic. From A to Z everything was done professionally, communication was fantastic as well as service. I would highly recommend!"
Dawn L

It was great to work with PrivateFly!
"It was great to work with PrivateFly on this first encounter with private flying for our company. They took the time, and had unlimited amount of patience, to answer all our questions." 
Pieter

Their safety rating is my premier concern
"PrivateFly exceeds industry standards which gives me peace of mind during my travels."
David D

Private Air Charter Made Easy"I had a last minute cancellation from a different operator on the day of departure. George and his team at PrivateFly were incredibly efficient in, not only sourcing me multiple options, but at competitive if not favourable rates."
G.C.

The whole team at PrivateFly always give an impeccable, faultless service "They really go the extra mile and account for the finest of details. Super helpful and a professional and friendly attitude. Nothing is too much trouble for this incredible team."
My World VIP

Great trip to Corsica
"PrivateFly were far superior to their competitors in the early stages of organising the trip - quicker responses, less unwarranted hassle, clearer & more accurate options, and better prices. They were also extremely quick to respond during the booking process, and provided thorough and helpful answers to all questions." 
Eden

A Stellar Company with Great Customer Service
"I made the arrangements for the flights my boss took and I have to say, the details were handled expertly. Any question I had was immediately replied to and everyone I dealt with was incredibly patient and knowledgeable."
Ruth

PrivateFly, the only way to travel with your pet
"PrivateFly took the worry and stress out of moving overseas with our beloved dog, Arthur. We even had to re-schedule our flight a couple of times due to our dog's illness, but Phil and the PrivateFly team were compassionate and understanding. We did our research and without a doubt PrivateFly was the premier aviation group for us to fly with our Arthur. Phil made the entire process seamless. Travis was there to greet us, ensure we were on board, and off to our new home safely. Our Flight Crew was phenomenal as well. They gave Arthur the royal treatment and the humans wanted for nothing. The PrivateFly team even sent Arthur off with a lovely gift basket and my wife with a beautiful bouquet of fresh flowers. PrivateFly's service was impeccable! Thank you, PrivateFly." 
David S

Very helpful and thought of some very nice little extra touches to make our event run smoothly 
"This is the second time we have dealt with PrivateFly and they were as easy to work with as before. Great team and highly recommended." 
JontySCD
 For private jet charter advice and prices call our 24-hour expert Flight Team on +44 (0)20 7315 4430 or search for instant estimate prices from your local airport using our flight search.