Spotlight: Citation XL, XLS & XLS+
For private jet charter advice and prices call our 24 hour expert Flight Team on 020 7100 6960 or search for instant estimate prices from your local airport using our flight search:
The Citation XL range has been the bestselling private jet in the world for many years, and performs very strongly in the charter market.
Its strong appeal is due to its low cost entry into the medium sized cabin class combined with its large baggage capabilities; together with Cessna's reliability and excellent support network.
The Citation XL series is popular in both Europe and North America for short to mid range flights.
Seats: Up to 8 Speed: Up to 440 kts Range: 1800nm
Citation XLs: History : Flight Range : Reputation : Interior: Compare XL/XLS/XLS+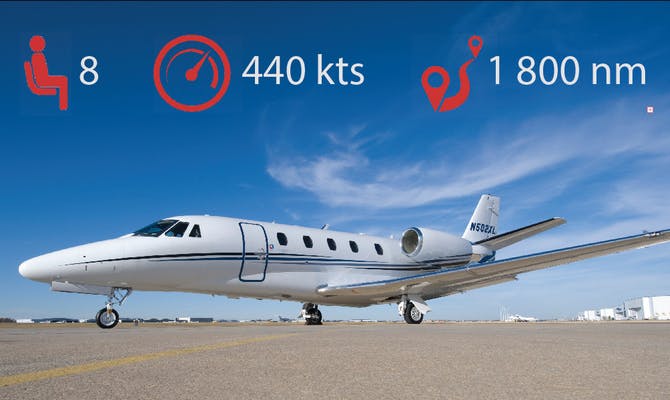 Citation XL History
The Citation XL was designed using the airframe of the world's fastest private jet, the Citation X (Ten). Using smaller engines and a straight edged wing the Citation XL was able to keep the main features of the Citation X but with a substantial savings in the production and annual flying hour costs.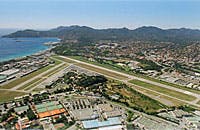 Citation XL Flight Range & Runways
Having the range to fly from London to Athens, the Citation XL can be hired for most internal European charter flights. Its take off and landing capabilities allows this private jet access into many short runways such as Cannes Airport, Lugano Airport and Bern Airport. And like so many other business jets, the Citation XL has been designed for flying the steep approach into London City Airport.
Citation XL Reputation
Ask a private jet pilot why the Citation XL is so popular with private jet passengers and you will be told it is about value for money and cabin space; until recently no other jet offered the XL size of cabin for the price. However Cessna needs to be wary of the new Phenom 300 which may well be challenging the Citation XL family's status as the worlds most popular private jet.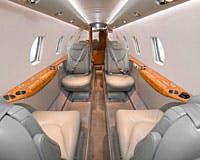 Citation XL Interiors
The Citation XL's cabin offers seating for up to eight passengers in a quiet cabin. Fold-out tables and sliding headrests makes the most of the space and offers passengers a comfortable flight.

An external compartment provides 80 cubic feet of storage space, along with some additional space in an internal closet (ideal for golf clubs or bulky luggage).

The cabin includes a hot and cold beverage area and a mini-bar.
Compare Citation XL, Citation XLS, and Citation XLS+
Aircraft
Citation XL
Citation XLS
Citation XLS+
Year introduced
2004
2006
2008
Seats
7-10
7-10
7-10
Cruise Speed
445kts
450kts
455kts
Range nm
1600
1700
1800
Cabin Length
5.79m
5.79m
5.79m
Cabin Width
5.7ft
5.7ft
5.7ft
Cost per Flight Hour
£2500
£2700
£2900
Aircraft Cost
$12m
$13m
$14m
Features
· Separate toilet
· Large baggage hold (700lbs)
 
 
 
 
 
 
 
· Separate toilet
· Large baggage hold (700lbs)
· Auxiliary Power Unit (APU)
· Quieter Air Conditioning
· Smoother Braking
 
 
 
 
· Separate toilet
· Large baggage hold
(700lbs)
· Auxiliary Power Unit (APU)
· Quieter Air Conditioning
· Smoother Braking
· Wider passenger seats
· Upgraded cockpit
· Digital Engine Controls (FADEC)
How to hire a Citation XL
For a personalised quote for your private jet flight or further information please contact us or call 020 7100 6960 (24hrs).