Gulfstream Private Jets
For private jet charter advice and prices on Gulfstream aircraft call our 24 hour expert Flight Team on +44 (0)20 7315 4410 or search for instant estimate prices from your local airport using our flight search: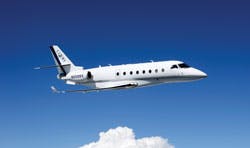 Gulfstream Aerospace are world reknowned for creating elegant private aircraft, combining military technology and reliability with luxury and service as standard.
Gulfstream aircraft have flown the most discerning of private jet customers around the world, frequently appear in film and have inspired the music industry.
But who are Gulfstream Aerospace, what's the ideal Gulfstream to charter and what's the future for Gulfstream in private aviation?
Gulfstream: History : Aircraft : Future
Gulfstream History
American air-framer Gulfstream Aerospace is today known as one of the early pioneers and leading innovators in the private jet manufacturing industry.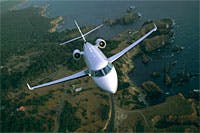 The history of Gulfstream Aerospace dates back to the late 1950s when a new division within military manufacturer Grumman Engineering was created to develop a new 12-seat turboprop business aircraft called the Grumman Gulfstream I.
Named after the Gulf Stream sea current, the aircraft was a success and more than 200 aircraft were sold to both military and private owners.
Development of its range of cutting edge long haul jets revolutionized the industry by combining military reliability with an unrivalled degree of space and travel comfort. Gulfstream aircraft could soon fly further and faster than any other comparable aircraft around.
Throughout the decades, Gulfstream responded well to the challenges of a changing market and enlarged its product portfolio significantly. It can now offer its customers an entire family of private jets suiting most different types of journeys and a globe spanning network of support and service centres.
The Gulfstream Family: Private Aircraft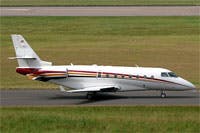 The Gulfstream family ranges from a small 4-seat endurance jet to the world's ultimate intercontinental business aircraft. Here's our guide to picking the best Gulfstream for your flight.
Gulfstream G150
Designed for four to a maximum of eight passengers, the G150 transports its passengers across a range of up to 2,700 nautical miles, making it one of the best performance aircraft in its class.
Gulfstream G280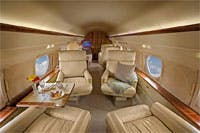 In the mid-size market, Gulfstream offers the G280, successor to the G200 and based on the IAI Galaxy. Featuring a new wing concept and an all-new glass cockpit, the G280 offers up to 10 passengers a maximum of 3,910 nautical miles in range and a maximum speed of 487 knots (900 km/h).
This popular Gulfstream model forms the basis of all modern Gulfstream jets.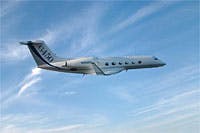 Sold at $38.25 million, the Jet provides in a typical configuration comfortably space for twelve to sixteen passengers travelling up to 5,010 miles non-stop, allowing non-stop direct travel between the US East coast and continental Europe's capital cities.
The G550 is stretched by about 2.5 metres and provides range for 7,770 miles – making it one of very few jets capable of connecting West Coast America with continental Europe non-stop.
Gulfstream G650
A bright future for Gulfstream Aviation?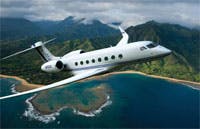 The G650 will offer a huge flight range of 7,000 nm and be the fastest in production jet at Mach 0.925 (982 km/h).
But Gulfstream still has its feet on the ground - and has spent the last decade building a global aircraft service network. The brand new hangar in at London Luton Airport is offering aircraft servicing for European owners. It seems certain that Gulfstream's focus for the future remains firmly on its customers.
Watching Gulfstreams
Still not sure which Gulfstream to charter?
Our team of experts is available 24 hours a day on +44 (0)20 7315 4410 to recommend the best aircraft for any charter flight.