Learjet Private Jets
For private jet charter advice and prices on Learjet private jets call our 24 hour expert Flight Team on +44 (0)20 7315 4456 or search for instant estimate prices from your local airport using our flight search: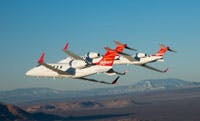 In 2013 Learjet will mark its 50th anniversary. In the earlier years of the industry, it was a name so eponymous with business jets that it evolved in common parlance into the generic term for a private aircraft.
However in recent years, particularly since the company was bought by Bombardier in 1990, the brand has lost ground to fast growing competitors in the sector. Since the late-1990s, Cessna have held the majority stake globally, with their wide range of light and mid-size jets dominating the market.
Recently, Learjet has seen a resurgence. With the revolutionary Learjet 85 due into production in 2013 and the announcement of the Learjets 70 and 75 in 2012, the company looks set to make a strong challenge to Cessna's crown in the coming 5 years.
Here we review what is in store with each new aircraft in the family line up:
Learjet 85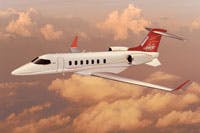 Arguably one of the most ground-breaking business jets ever envisaged, the Learjet 85 will be the first private jet to make use of composite materials.
Sitting 8 passengers in complete luxury, the aircraft will fly longer and faster than its nearest rivals the Cessna Sovereign and the Hawker 900XP. The aircraft may well end up dominating the increasingly-popular super-mid size jet sector.
Learjet 70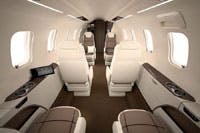 A redesign of the Learjet 40XR, which got of to a relatively slow start sales-wise, the LJ 70 hopes to reinvigorate demand for the light-mid size jet.
The aircraft will feature highly advanced engines, avionics and interior, which will make it the most luxurious and fuel efficient aircraft in its sector.
Despite this, the relatively small cabin size and the high operating costs in comparison with its ubiquitous Cessna rivals may see the aircraft struggle in the charter market.
Learjet 75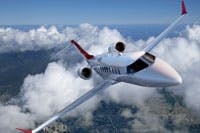 A redesign of the popular Learjet 45, this aircraft should be a strong contender for champion in the mid-size sector, offering comfort and style for 8 passengers at relatively low operating costs.
It will face strong competition, however, from the upcoming Embraer Legacy 450 and the Cessna Citation Latitude in what will undoubtedly be the most competitive and exciting sector of the BizJet market.
Charter a Learjet Aircraft
Our team of experts is available 24 hours a day on +44 (0)20 7315 4456 to recommend the best aircraft for any charter flight.