Exclusive VIP offer: Bordeaux Wine Tours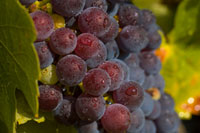 Enjoy an exclusive private jet day trip to Bordeaux.
Private groups can experience a full day in the historic wine region of Bordeaux, using your own private aircraft to ensure a full and flexible day in the region.
This VIP day package for PrivateFly clients is an exclusive opportunity, includes a private chateau experience, opening its doors for private tastings and a gourmet lunch.
Call us now on 020 7100 6960 to book your Bordeaux wine tasting day trip by private jet or search for instant estimate prices from our accredited network of private jet operators online
Bordeaux Wine Tasting Day Trip

This trip is arranged in conjunction with Bordeaux Index, an international fine wine merchant with a fast-growing reputation for dealing in the world's finest and rarest wines.
This VIP offer includes:
Return private charter flights on nominated jet or prop aircraft
Champagne breakfast on board your private aircraft
Private chauffeur driven transport around the Bordeaux region
Private tour and tasting at Château Pichon Longueville Baron, hosted by Château member
Gourmet four-course lunch at Château Pichon Longueville Baron, accompanied by wines
Visit and tastings at Château Lynch Bages, Fifth Growth
Tour of the "Village de Bages" with its quaint boutiques and cosy café

To book this Bordeaux Wine Tasting Day Trip Offer please call 020 7100 6960.

Bordeaux Private Flight & Wine Tasting Prices

Bordeaux wine tasting tour prices shown below are per person based on a minimum of 4 passengers travelling.

Based on 6 participants:
Aircraft: King Air (Executive Turbo Prop)
Route: Stapleford - Bordeaux - Stapleford
Flight time: 2 hrs
Cost per person: £1,089

Based on 4 participants:
Aircraft: Citation Mustang (light jet)
Route: Luton - Bordeaux - Luton
Flight time: 1 hr 50 mins
Cost per person: £1,814

Based on 6 participants:
Aircraft: Citation II (small jet)
Route: Luton - Bordeaux - Luton
Flight time: 1 hr 45 mins
Cost per person: £1,420

Based on 8 participants:
Aircraft: Citation XL (medium jet)
Route: Farnborough - Bordeaux - Farnborough
Flight time: 1 hr 25 mins
Cost per person: £1,356

Minimum booking is for 4 people, and bookings are per group, as specified
Dates are available on request
Prices are subject to aircraft availability
Prices are based on group numbers as specified, and subject to using specific London airports, as shown. Different departure airports can be arranged on request, and costs may vary
Different group sizes are possible, with quotations on request

How to book private flights to Bordeaux

Call 020 7100 6960 to book your Bordeaux wine tasting day trip