The British Grand Prix at Silverstone by Private Jet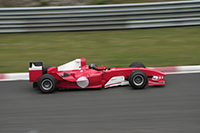 A key highlight of the Formula One calendar, the British Grand Prix at Silverstone is one of the most anticipated events in the English summer season, and one of the world's premier motor racing events.

For a private jet charter or helicopter flights to or from the British Grand Prix at Silverstone, call us now on 020 7100 6960.
Closest private jet airports to Silverstone
Cranfield airport, just 29km from Silverstone reaps the benefit of being the closest airport, and sees an annual peak in private jet movements of up to 450% during the British Grand Prix. During the event, Cranfield airport is dedicated to Grand Prix visitors.
Helicopter flights to the British Grand Prix also reach a peak for this event attracting up to 90 helicopter movements daily (on race day Silverstone heliport is the world's busiest heliport). Other popular private jet airports for Silverstone include Luton, Oxford and Birmingham airports.
Private jet charter prices to the British Grand Prix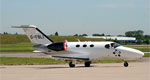 Paris Le Bourget - Cranfield from €5,200 EUR (day return)
Aircraft: Citation Mustang
Seats: 4
Flight time: 55 mins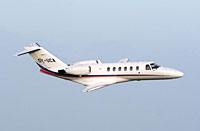 Geneva - Cranfield from €8,700 EUR (day return)
Aircraft: Cessna Citation CJ2
Seats: 6
Flight time: 1 hr 25 mins
For a personalised quote for a private jet charter or helicopter flights to The British Grand Prix at Silverstone please call 020 7100 6960 or contact us