Private jet travel to & from Iceland
One of the least-populated countries in Europe, Iceland is an increasingly popular travel destination. PrivateFly regularly arranges private jet charter flights to and from Iceland for both leisure and business.
Famous for its hot springs, geysers and volcanoes, the country's distinctive and spectactular landscape make it a growing tourist hotspot, in addition to an important destination for the energy industry.
For private jet charter advice and prices call our 24-hour team on 020 7100 6960. Or use our flight search to find instant estimate prices online.
Reykjavic International Airport | Keflavik Airport | Akureyri International Airport
Private jet charter to Reykjavik
The capital of Iceland and its largest city is Reykjavik, which is home to two-thirds of the population. The city runs entirely on geothermal power and is the world's most northerly capital city.

Reykjavik's attractions include colourful buildings; museums and attractions reflecting the country's Viking heritage; quirky design and art; and a growing nightlife scene.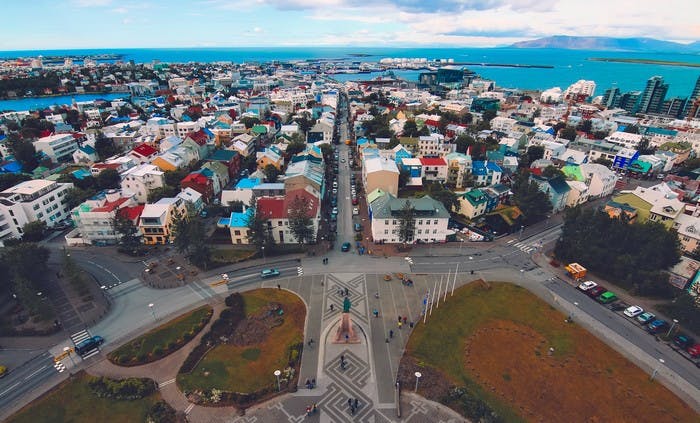 Private jet charter prices to Reykjavik
Private jet travellers from Europe can choose from midsize jets upwards for their flight to Iceland. Long range jets and converted airliners can fly in directly from North America or from other parts of the world.
London to Reykjavik by private jet charter
London Luton - Reykjavik (one-way)
Aircraft: Legacy 600
Seats: 13
Charter price: €29,000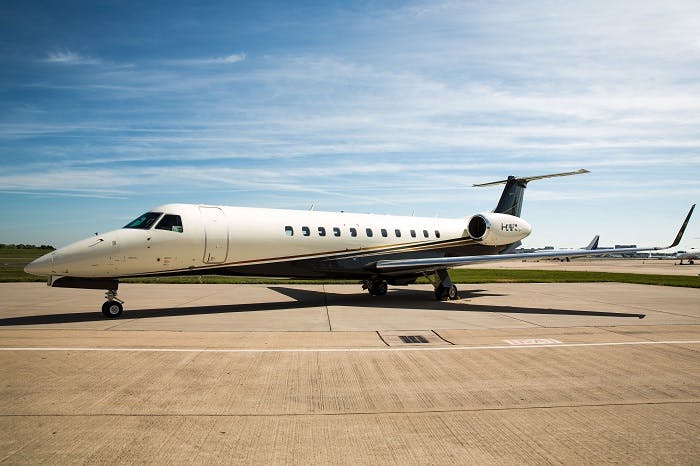 Iceland's famous landscapes
Iceland offers a unique and famously-dramatic landscape, unlike any other country in the world.
It is home to many active volcanoes, including Eyjafjallajökull - made famous by its impressive eruption in 2010.
And there are many other famously-beautiful natural sights, including waterfalls, hot springs, geysers, and lava fields. Massive glaciers are protected in the coutry's Vatnajökull and Snæfellsjökull national parks.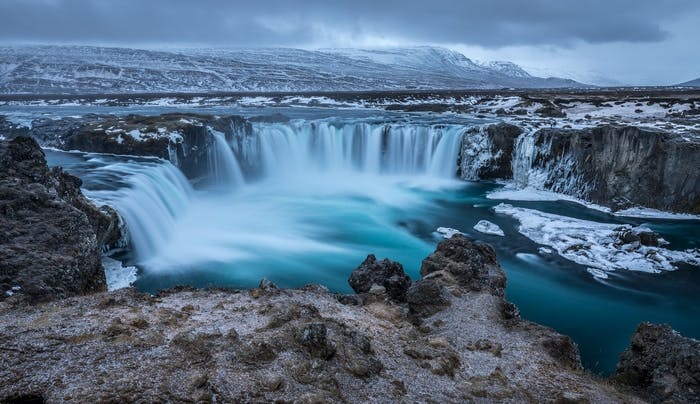 See the Northern Lights
Aurora Borealis - or Northern Lights - are visible year round and across Iceland. But the best time to travel is in winter, when the nights are longer.
And getting away from the cities gives a clearer view of nature's most spectacular light show - making the remote areas of Northern Iceland the best viewing spots.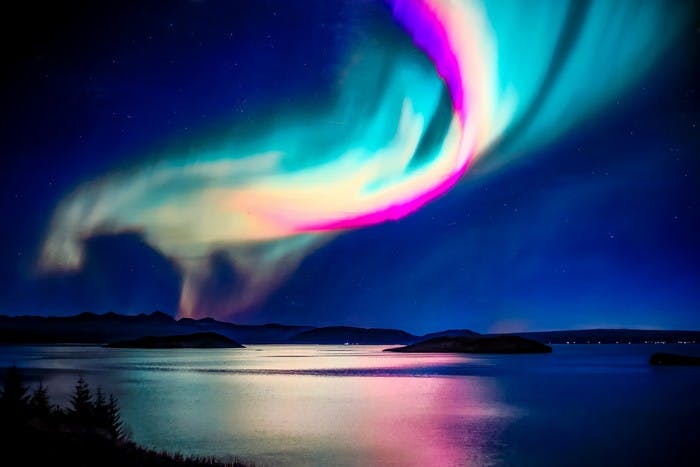 Private jet airports in Iceland
Iceland has many different airports, which means that private jet travellers to and from Iceland have a wide choice of private jet airports to use - close to their destinations. Popular private jet airports in Iceland include: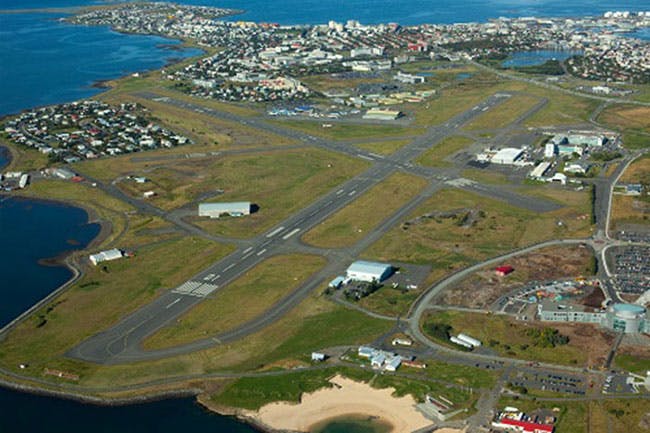 Reykjavic International Airport (RKV) is the most popular gateway - for both scheduled airlines and private jet flights. The airport has a dedicated private jet terminal (FBO) for private jet flights to Reykjavic.
Keflavik Airport (KEF) is located on the Southern Penisula of Iceland. Private jet travellers using Keflavik airport are served and handled by a dedicated FBO.

Akureyri International Airport (AEY) is used by private jet travellers accessing the north of the country, and again has dedicated facilities for private jet travellers.
Private jet charter prices to or from Iceland
PrivateFly can access the best aircraft location, availability and pricing for your private jet charter flights to and from Iceland.

For a personalised quote or advice call the PrivateFly team on 020 7100 6960 or contact us online.