Interview with a Pilot: Mary Betts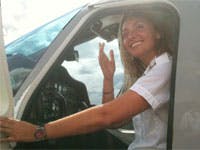 After working as an actress on stage and screen, Mary Betts has recently turned her hand to pilot training. 
Mary has recently completed her Commercial Pilot's Licence (CPL), is about to start her MCC and jet course at Oxford Aviation Academy and is now looking for a role as a First Officer.
We were intrigued to know whether there were any links between acting and flying...
Private Flying Career
Did you always want to be a pilot and what was your career path to becoming a pilot?
I signed up for my Private Pilot's Licence (PPL) the day after my trial lesson. My father was in the RAF so it's in the blood! It was only a matter of time.
It's taken 5 years to save up for all the training costs. During this period I worked for a fine art hedge fund whilst forming my own greeting cards company.
However, I managed to complete the ground school, hour building, Commercial Pilots Licence (CPL), Instrument Rating (IR), Multi Engine (ME), Multi Crew Course (MCC) and Jet Operations Course (JOC) within 13 months. I wanted to make sure I had all the funds before I started the training and could give the course my full attention.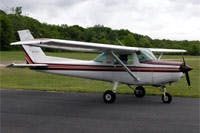 What was your first flight?
From Wycombe Air Centre in a Cessna 152.
Are there any parallels between acting and flying?
Yes, as an actor you need to be quite thick skinned and good at taking criticism and learning from it, the same applies when training to be a pilot. Every theatrical performance is different, this sets unexpected challenges. You have to adapt well when under that pressure and remain focused whilst multi-tasking in a live performance. You're always travelling and working with new people. As with a career in aviation acting isn't a 9-5 job, it's a lifestyle that requires an adventurous spirit.
What's on your annual training schedule?
I need to keep current with my fixed wing ratings this involves an annual renewal. At this stage I need to fly as much as possible with a more experienced pilot. There is always so much to learn.
Highs and Lows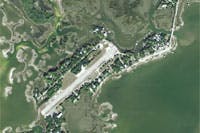 Favourite airport approach or helicopter landing sites and why?
I finished off my hour building in Florida and flew to 'Cedar Keys'. It has a short runway, surrounded by smaller islands with lots of water, quite open to all the elements. Not for the faint hearted in a strong crosswind.
The scenery is quite breathtaking and daunting when taking off into the Mexico Gulf waters. I'll never forget being asked on the radio if I needed a taxi when I was 300ft off the ground trying to land at this complex airport.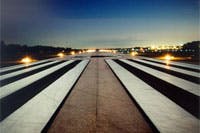 What's your most memorable flight?
I flew from Key West to Kissimmee then onto New Orleans in the same day. A 700nm flight that took 7 hours. I only needed 300nm for my cross country but I just carried on going. The weather was stunning and with the company of my father we had one of the most memorable days together.
Top flying tip?
Organisation is the key to success. Never leave the ground without fully planning your trip, even if it's just a short flight in your local area.
What's the best piece of flying advice given to you?
Enjoy the moment because when it stops you need to move on.
As a pilot what question do you get asked the most?
Don't you get scared?
What do you love about your job? 
Well you get the best office view in the world. Every day is different with a new challenge. I love travelling, having an adventure and enjoy the solitude environment that the cockpit gives. I don't enjoy a 9-5 job so this career gives me the lifestyle I so desire.
What's your least favourite thing about your job? 
I'm still waiting for a job so ask me in a few months time!
Who's your aviation hero?
I recently watched a documentary called 'Spitfire Women'. It was incredibly moving and showcased a remarkable band of female pilots who joined the Air Transport Auxiliary. Without them the war may never have been won. A true inspiration.
On Board
What's in your pilot's bag?
I like all the latest gizmos, the iphone/ipad is becoming a very useful tool for pilots. I'm still learning about all the best applications but it certainly helps with the planning.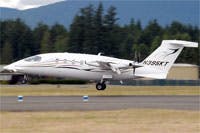 Favourite aircraft and why?
Piaggio P180 Avanti II. It has all the interior luxuries of a jet but far cheaper to run and requires less distance for take-off and landing. There aren't any in the UK at the moment but I think we'll start to see more of these as the years progress.
Where was your last flight (to and from)?
Bristol International for my Instrument Rating (IR) test via BADIM and Cardiff!
What's the one thing you always pack for every flight?
When training I always carried a spare radio.
Future of Flying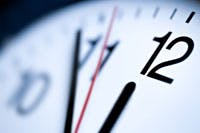 What's the one thing you think will change private aviation in the next 5 years? 
I think private charters will start to become more popular. People are tired of all the queues and delays what with travelling now being so affordable and accessible. Time is money therefore people want a faster and more efficient route.
What advice would you pass on to someone who wants to be a private jet pilot
Motivation and determination is required to complete the training. You need to work well under pressure, be a good communicator and demonstrate leadership qualities. Lastly, my passion of flying superseded any major hurdles!
What's the biggest change in aviation during your flying career? 
The syllabus is constantly changing and technology updating rapidly. I'm pleased to have finished everything before EASA is established. I think there could be some confusion whilst certain conditions are altered.
Pilot's Personal File
What's the one thing you miss when you're travelling? 
Nothing...I'm at my happiest when en-route.
What are you reading? 
I am currently studying for my Multi Crew Cooperation (MCC) and Jet Operations Course (JOC). I'm training in a Boeing 737 simulator, so there are a lot of new buttons to learn!
If you could fly anywhere today where would it be and why? 
Probably to a remote island. It's been a hectic few years and some peace and quiet would be ideal.
As you travel a lot what's your favourite hotel? 
A few years ago I achieved my Day Skipper Yachting Licence so I'd rather be on a boat always en-route, seeing new places.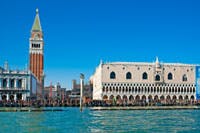 What's your favourite city? 
Venice, there is no other place quite like it.
What car do you drive? 
No car just a motorbike, Ducati Monster.
Do you fly off for your holidays or "staycation"? 
I'll fly anywhere for an adventure.
When you fly by scheduled airline are you first in the check-in queue or are you last on the plane? 
To be honest both. If it's long haul I'll be on first, short haul I'll wait till everyone is boarded.
What's your least favourite thing about flying by scheduled airline? 
Queues!!
Thanks to Mary Betts for answering our "ask the pilot" questions.
Mary has now completed her Commercial Pilot's Licence and is looking for a First Officer role.
Ask the Pilot

If you have any questions you'd like to ask the pilot please contact us or send a twitter message to PrivateFly with the tag #askthepilot.