Isle of Man TT: Private Jet and Helicopter Charter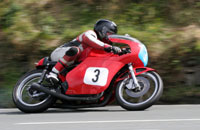 The Isle of Man Tourist Trophy, better known simply as the TT, is regarded by many as the most important motorcycle racing event in the world. Started in 1907, the event is a time trial racing format, raced on closed public roads throughout the island.
There are a number of different catagories of race, from the professional TT races, to sidecar racing and finally a public day held on the middle Sunday of the festival of the race.
Over its 105 year history it has become an immensely popular event for motorcycling enthusiasts, drawing thousands to what is now the Isle of Man TT Festival.
Call us now on 020 7100 6960 for private jet hire.
Private Flight to the Isle of Man: Special Offer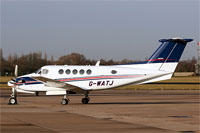 London Oxford-Isle of Man-London Oxford from £3 850
Aircraft Type: King Air 200 (7 seats)
Length of Stay: 1 night return
Flight Time: 1 hour 5 minutes
(Price shown is an estimate price for hire of whole aircraft, alternative airports available)
Private Jet Hire to the Isle of Man
Fly from your local airport to the Isle of Man. Use our Quick Quote to find an instant private jet flight price.
Private Jet Charter offers:
Flight schedules to fit your travel plans
Check-in time of only 15 minutes before the flight
Flexibility if an event overruns or plans change
Fly from your local airport
Ideal for corporate events or staff incentives
PrivateFly offers:
24/7 service from a team of private jet experts by phone
Instant estimate prices for any flight online
Access to 2700+ operators bidding for your flight
How to book a private flight to the Isle of Man
For a personalised quote for your private jet charter or helicopter hire to the Isle of Man please contact us or call 020 7100 6960 .