Masai Mara Safari Private Flights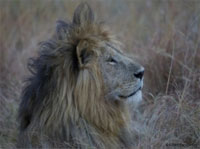 Take a stunning 4-day safari and relaxation break to Kenya, all made possible by private charter flights.
After your scheduled international flight to Nairobi's Jomo Kenyatta airport, you'll be met and escorted to your private aircraft, which will fly you directly to the Masai Mara.
For private flight advice, aircraft availability and prices call our 24 hour team on 020 7100 6960. Or search for flight prices online using our flight search:
After your arrival settle in to your private mobile tented camp on the banks of the Sand River - right in the heart of one of the natural wonders of the world.
You could witness the migration of 2.5 million animals from the Serengeti in Tanzania to the Masai Mara in Kenya between July and October.
You will then fly by private charter to Lamu, and transfer by boat for 2 nights at the stunning, secluded Manda Bay Resort in the Lamu Archipelago on the North Kenyan Coast.
You can enjoy snorkelling, fishing, waterskiing, sailing and cultural tours of the area.
Finally your private charter will take you back to Nairobi for your return scheduled flight.
Private Flights to Masai Mara
Nairobi - Masai Mara - Lamu - Nairobi
4-day break
Aircraft: King Air
Passengers: 4
Total price: $33,963 (Price per person: $8,491)
How to charter a private flight in Africa
For more information on our services or for a personalised private jet quote please call 020 7100 6960 or contact us.
*This is a customised itinerary designed in association with safari travel operator Robert & William Carr-Hartley. Prices are subject to availability at time of booking.
Price includes: full board accommodation (double/twin occupancy); entrance fees to parks and reserves; services of professional guides; VIP private charters and transfers within Kenya; activities mentioned above; Flying Doctor membership.
Price does not include international flights and VISAs to/from Kenya.