Paris Lunch Date
Enjoy a lunch trip by private jet to Paris, without the hassle and delays of airline travel. Private jet travel makes it possible to enjoy the ultimate lunch date on a day trip to Paris, from London or other European cities.
Fly from your closest private jet airport on a bespoke itinerary, and enjoy a glass of champagne on board. And when you're ready to come home again, your aircraft will be waiting.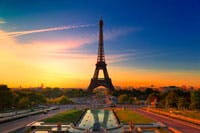 For private jet prices and availability call our 24 hour flight team on 020 7100 6960. Or search for instant estimate prices on any route:
Private jet airports in Paris
The city of Paris has a dedicated private jet airport Paris Le Bourget which handles almost all private jet traffic in and out of the city. This is the busiest airport for private jets in Europe and the closest airport to the centre of Paris.
At Paris Le Bourget there is a choice of 8 FBOs (private jet terminals) and a large number of private jets are based there, making it possible to arrange very rapid private charter to any airport worldwide.
Private jet prices to Paris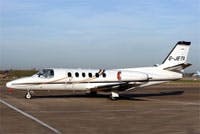 London - Paris Le Bourget (day return)
Aircraft: Citation Mustang
Seats: 4
Flight estimate: £5,500*
See more example prices and options for private jet travel between London and Paris
How to book private flights to Paris
For a personalised quote and advice from our expert Flight Team, contact us or call us on 020 7100 6960 (24 hours).