PrivateFly iPhone App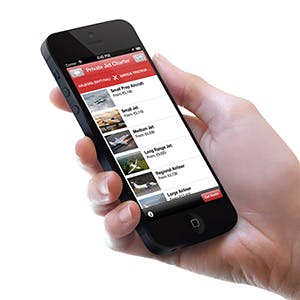 PrivateFly's iPhone app offers private jet charter prices from your iPhone. Find your nearest private jet airport, access the PrivateFly charter market of 7000+ accredited aircraft and use our exclusive "Jet me home" tool for your fastest private jet flight route home.
The PrivateFly iPhone is now available for free download from the iPhone Market:
Download PrivateFly's app jet charter app for:
7000+ accredited private aircraft
Instant estimate private jet charter prices
Lowest market prices on the safest aircraft
24 hour customer service - direct from App
Unique PrivateFly app features:
Find your nearest private jet airport
'Jet Me Home' button - for immediate flights
Private jet aircraft photos, description and stats
Latest empty legs - updated daily
Your booked flight information including flight schedules & crew contacts
iPhone App Download: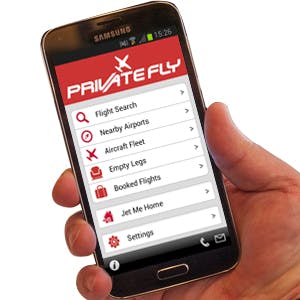 The PrivateFly iPhone App is now available to download free from the App Store.
Android App Download:
Android users can download the PrivateFly App from the Android Marketplace.
The PrivateFly Android app offers instant private jet charter prices on your Android phone.
How PrivateFly Works: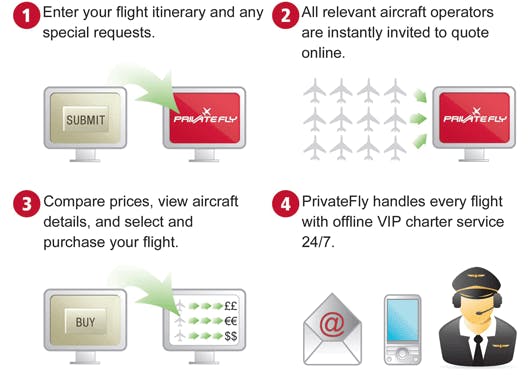 For private jet charter advice and prices call our 24 hour expert flight team on {{telephone}} or search for instant estimate flight prices: