September Events by Private Jet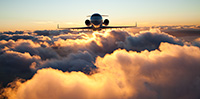 After a busy summer of private jet flights down to the South of France and Italy, we're already seeing demand for private jet charter to events in September.
From the fashion to yachting here's some of the key private jet events around the world this September.
For private jet prices and availability for any private jet flight call us on 020 7100 6960 or contact us.
US Open Tennis : Italian Grand Prix : America's Cup : Monaco Yacht Show : Fashion Week
US OPEN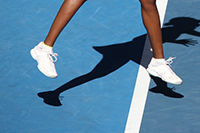 The final Grand Slam tennis event takes place at Flushing Meadows in New York.
Recommended Airport: La Guardia Airport
Sample Private jet charter prices to the US Open:
Washington R.Reagan NATL Airport - La Guardia Airport (day return) from $5 820
Aircraft type: Citation Jet
Seats: 6
Flight time: 45 minutes
Grand Slam Tennis by private jet
Italian Grand Prix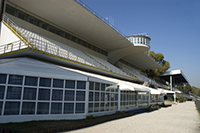 During F1's Italian Grand Prix at Monza, private jet arrivals to nearby Milan Linate airport increase by up to 66%. See our Italian Grand Prix infographic.
Recommended Airport: Milan Linate
Private flight prices to the Italian Grand Prix:
London - Milan - London (day return) from £8 800
Aircraft Type: Cessna Citation CJ2
Passengers: 6
Flight Time: 1 hour 35 minutes
Italian Grand Prix by private jet
America's Cup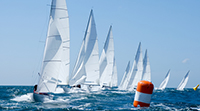 Jet off to San Francisco for one of the world's most famous sailing events. This year's America's Cup attracts some of the world's best sailors including four time Olympic gold medallist Sir Ben Ainslie.
Recommended Airport: San Francisco International Airport
Private jet charter prices to America's Cup:
New York - San Francisco from $27 850
Aircraft Type: LearJet 40
Passengers: 6
Flight Time: 6 hours
Monaco Yacht Show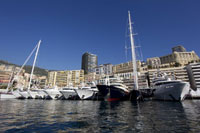 Fly into Monaco for the prestigious annual Monaco Yacht Show. Famous for its floating display of superyachts and luxury yachts.
Recommended Airport: Nice Cote D'Azur
Private jet charter prices to the Monaco Yacht Show:
London - Nice - London from £7 900
Aircraft Type: Learjet 31
Passengers: 7
Flight Time: 1 hour 35 minutes
Monaco yacht show by private jet
Fashion Week 2013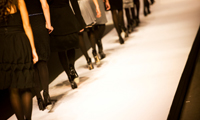 Fashion Week events showcase the world's top designers, and are attended by people in the fashion industry such as retailers plus VIPs and celebrities.
September sees New York, London, Milan and Paris Fashion Weeks.
New York
Private jet charter prices to New York
London-New York Teterboro from £52 250
Aircraft type: Gulfstream (8 seats)
Flight time: 6 hours 30 minutes
London
Private jet charter sample prices to London:
Edinburgh-London from £4 650
Aircraft type: Cessna Citation C525 (Seats: 6)
Flight time: 1 hr 5 mins
Milan
Recommended Airport: Milan Linate
Private Jet Sample Prices to Milan
London-Milan Linate from £6 450
Aircraft type: Cessna Citation C525 (Seats: 6)
Flight time: 1 hour 40 minutes
Paris
Recommended Airport: Paris Le Bourget
Private Jet Charter Sample Prices to Paris
London-Paris Le Bourget from £3 250
Aircraft type: Cessna Citation C525 (Seats: 6)
Flight time: 45 minutes
Private jet charter prices
For more information on our services or for a personalised private jet quote please call 020 7100 6960 or contact us