Evacuation Flights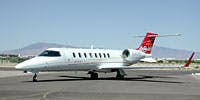 Political change, civil unrest, natural disasters and travel disruption often means chartering a private flight is the fastest (and often only) way to leave a region quickly and safely.

The PrivateFly Team have organised many evacuation flights by private jet and helicopter and is very experienced at dealing with any travel chaos situation.
Call +44 (0)20 7100 6960 for private flights for emergency evacuation flights.
Here's our guide to evacuation flights:
Be Prepared and Act Early - Leave ASAP
"If in doubt, get out" has been the international community advice. 
With airlines over-booking and cancelling flights at short notice, you cannot be assured that a reservation will guarantee travel. 
The earlier you make the decision to leave the higher the probability you will be successful.
Use Regional Airports - Avoid the crowds
Often it is a country's main international airport that gets closed first and the smaller regional airports are usually kept open for longer.
Most airlines will be already committed to using the main international airport, so not only will the main hubs be extremely incredibly busy but travelling to them by road will likely involve substantial delays.
Private jet charters have a proven agility during travel disruption, utilising many more airports than airlines and can use smaller regional airports with shorter runways whenever possible.
Reduce cost - Fly to the nearest safe country
The cost of flying home by private jet can be substantially more than evacuating to the nearest safe country.
For example from Cairo fly to Cyprus and from Tripoli you can transfer to Malta - both of these can vastly reduce the cost of the evacuation.
From these 'safe hubs' you should then find it easier to make onward travel arrangements to get home by regular scheduled airline.
Documentation - Scan and save online
Obtaining flight permits can be delayed if passenger information is not complete or supplied in full at the time of application.
Having passports, corporate IDs and medical documentation pre-scanned and online is advisable.
You may also find it useful to have left copies of these documents or have pre-sent instructions for access to representatives outside of the country, as internet access can become restrictive or may not be available from within the region.
Group together - Fill the Seats
When chartering an aircraft you pay for the whole aircraft and not per passenger, so it becomes a more affordable prospect to share the costs with other evacuees.
In situations of travel disruption such as evacuations, places such as the hotel lobby can be a focal point to find fellow passengers who may wish to share the price of the charter for a spare seat on your aircraft.
Private Jet Evacuation Flights
For immediate assistance on international flight evacuations by private jet or helicopter please call +44 (0)20 7100 6960, available 24 hours.