Innsbruck Airport - Private jet charter
Overview summary
Spectacularly surrounded by the Inn valley, Innsbruck's Kranebitten Airport is a popular destination within the Austrian Alps, for holidays and business travellers alike. Due to the high number of popular ski resorts within short reach, including St Anton, private flight movements increase considerably during the winter season.
For private jet charter or helicopter flights from Innsbruck Airport call PrivateFly on +44 20 7100 6960 (24 hours).
History | Location | Facts | Flight Prices
Innsbruck Private Jet Charter Prices
PrivateFly can arrange private jet charter flights on-demand to Innsbruck from any global destination. Below are some example price estimates for popular routes. For a personalised quote, search online or contact our Flight Team (24/7) for advice and pricing on +44 (0)20 7100 6960.
London Luton - Innsbruck (one-way) 
Aircraft: Embraer Phenom 100
Seats: 4
Flight time: 1 hour 35 mins
Estimate price: £6,800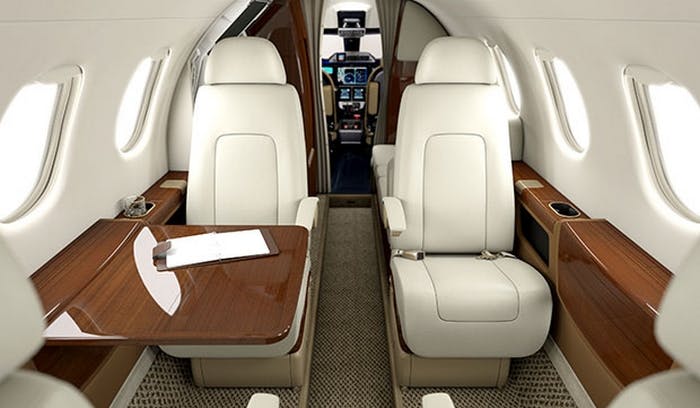 Barcelona - Innsbruck(3-night return)
Aircraft: Embraer Phenom 300
Seats: 6
Flight time: 1 hour 25 mins
Estimate price: €20,890
Innsbruck Airport History
Innsbruck's first airport located east of the city-centre opened in 1925 with a first scheduled connection to Munich but the arrival of larger and significantly faster aircraft meant operations became soon to dangerous with the airport's proximity to the Alpine mountains.
In 1948 a new airport was built 2.5 miles west of the city and was soon busy with flights for the 1964 and 1976 Olympic Winter games. During the 1990s the airport authority invested in state-of-the-art navigational aids and the airport infrastructure, a new tower was opened, and the new air cargo facility opened in 1994.
Innsbruck Airport Location
Innsbruck airport is located 2.5 miles west of the city centre in the Inn valley and part of the Kranebitten borough. Austria's A12 and A13 motorways allow fast access to the west alpine region along the Austro-German border.
Innsbruck Airport Facts
Airport Codes: INN / LOWI
Elevation: 1906 feet
Innsbruck Airport has a runway length of 2000 metres (6562 feet). The runway length is suitable for airliners up to the size of Boeing 767-200ER aircraft. However the 30% glideslope and 5 metre runway elevation means that commercial pilots approaching Innsbruck must have a special license.
Search for Private Jet Charter Prices - Innsbruck Airport
Find private flight prices online for private jet charter to or from Innsbruck Airport with our private jet cost calculator.
For a personalised quote or further information please contact us or call +44 20 7100 6960 (24 hours).