Private aircraft and plane charter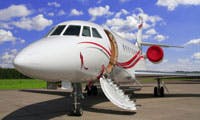 PrivateFly offers private aircraft charter for any private flight requirement, from a small prop aircraft to a large business airliner. Charter a private plane to save time and for flexible flying to and from airports that you choose.
Find instant private plane hire prices online, and compare real-time quotes and book the best aircraft for your flight online.
For aircraft hire advice call our expert team on+44 (0)20 7315 4429(24 hours).
Benefits of Private Aircraft Charter:
Charter the whole aircraft for your flight
Fly to or from your nearest airports
Avoid scheduled flight delays, check-in and security queues
Choose from a wide range of aircraft for your flight from helicopters to airliners
Fly on flight routes which scheduled airlines don't serve
Privacy - travel through private jet terminals
Check-in time of 15 minutes before the flight
Flexible flight times to fit your travel plans
Arrange a flight at short notice
Tailor your on-board flight requirements to your needs
Find a price for your private aircraft charter for any flight using our Quick Quote cost calculator
How PrivateFly works for Private Aircraft Charter
Our flight cost calculator compares private aircraft for hire and prices from over 2,700 accredited jet operators from around the world.
See estimate prices for a range of aircraft from small prop aircraft and small jets to regional and large airliners.
Submit your flight for realtime quotes from private jet operators, and compare and book your private plane charter online.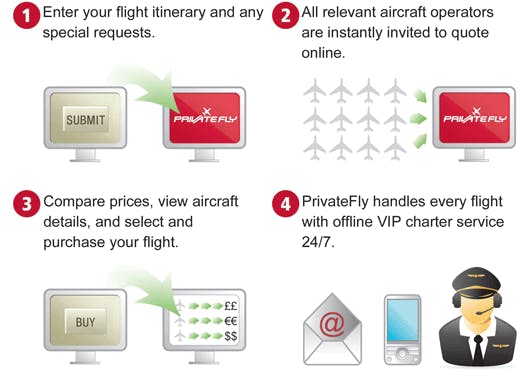 Charter a private jet
For a personalised quote for your executive private charter flight or helicopter hire please call +44 (0)20 7315 4429 (24 hours).