Private Jet Hire Service for PAs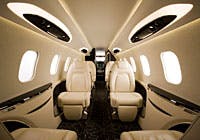 PrivateFly offers Personal Assistants, Executive Assistants and PAs a fast, friendly and efficient service for private jet hire.
Busy executive PAs can research private aircraft and use our cost calculator for instant private jet prices for any route worldwide.
Just enter your flight details, submit your flight to the PrivateFly network of over 2500 operators, and compare and book your flight from the real-time quotes received. Your flight could be ready for takeoff in less than an hour. All aircraft in the PrivateFly network are fully accredited for safety and VIP service levels.
Our expert team are on hand at every stage of your flight request.
Call PrivateFly on+44 (0)20 7315 4431(24 hours).
Business Jet Hire offers:
Flight schedules to fit your business needs
Check-in time of only 15 minutes before the flight
Flexibility if a meeting overruns or plans change
Fly to and from local airports
Ideal for corporate events or staff incentives
Work on board, or hold a meeting mid-flight
PrivateFly offers:
24/7 service from a team of private jet experts by phone
Instant estimate prices for any flight online
Access to 2700+ operators bidding for your flight
Find a price for private jet hire on any route using our Quick Quote cost calculator
How PrivateFly works for Executive PAs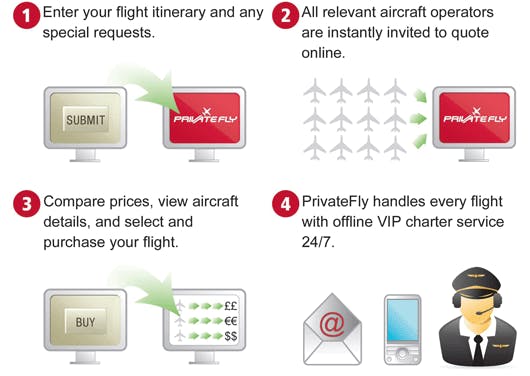 How to charter a private flight
For a personalised quote for your business jet charter flight or helicopter hire please contact us or call +44 (0)20 7315 4431 (24hrs).