Save Time with Private Jet Flights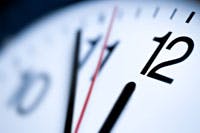 PrivateFly is your complete private jet booking service.
We aim to simplify the process of chartering an aircraft by combining online technology with the best possible customer service.
Using our Flight Search we can search the entire private jet charter market for your requested flight.
Finding the nearest suitable aircraft to your departure airfield will lower the cost of your charter.
Use our Flight Search to find your required airfields.
Remember, private jets can use much smaller airports closer to your final destination.
PrivateFly will display the range of aircraft that are capable of making your specified journey together with average market charter prices.
After adding any specific requests, PrivateFly submits your flight to the open market.
Using our network, aircraft operators will be informed immediately of your flight request and will bid for your flight.
PrivateFly offers our members complete transparency. You see everything we do; the quotes,the operators and the links to their websites - even individual messages that operators would like you to read.
For those too busy or confused by the choice, PrivateFly offers a complete offline service too.
Just call us on +44 (0)20 7315 4337 (24 hours) for private jet charter advice and prices.