PrivateFly's private jet apps
PrivateFly's flight search, private airport finder are available via app, on your iPhone, iPad or Android phone.

Download our private jet apps for instant private flight prices; search for available empty legs; find your nearest airport; or review our fleet of private aircraft available to hire.
You can also review your booked flight information, including flight schedules and crew contacts.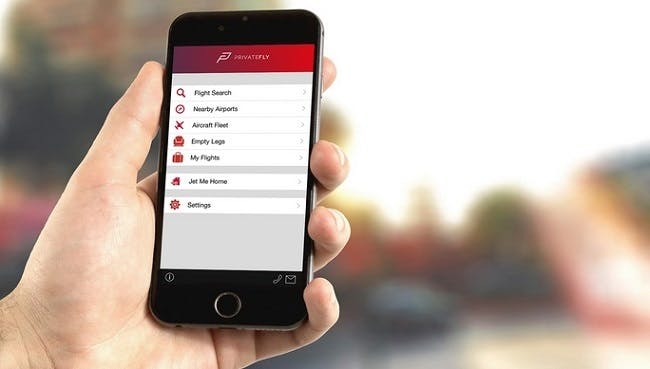 PRIVATEFLY APPS
iPhone App
Access private jet hire prices on your iPhone or iPad with our iPhone App.
iPad App
Find private jet hire prices, your nearest airport and use our "Jet me Home" tool.
Android App
The PrivateFly private jet charter cost calculator is now available on your Android phone.
Private Jet Charter Prices
For private jet charter advice and prices call our 24 hour expert Flight Team on +44 (0)20 7315 4430 or search for instant estimate prices from your local airport using our flight search: