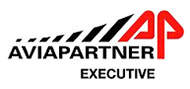 Aviapartner Executive is one of three dedicated FBO's at Nice Cote D'Azur airport.

Private jet customers using Aviapartner Executive have access to a VIP lounge, with a dedicated children's section, the FBO also includes Wi-Fi access.

Additional services can be booked through the FBO such as yacht charter.

For private jet flights using Aviapartner Executive at Nice Cote D'Azur Airport call PrivateFly on 020 7100 6960 (24 hours) or contact us.