MUNICH BY PRIVATE JET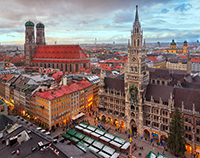 As the capital of the state of Bavaria, Munich is one of the most popular destinations in Germany.
Based in the South of Germany, the city is located on the River Isar, near the Bavarian Alps. With a population of over 1.4 million, Munich is the third largest city in Germany.
Visited year-round by both leisure and business travellers, Munich is a city that appeals on all levels.
Munich is a financial centre and also has a rapidly increasing biotech industry as well as a strong publishing community.
For private jet charter prices to or from Munich call our 24 hour team on 020 7100 6960. Or search for instant estimate prices on our flight search:
Munich is often cited as one of the most enjoyable cities in the world to live, and is a tourism hotspot thanks to its blend of historic buildings, imposing architecture, museums and international sporting arenas.
MUNICH PRIVATE JET AIRPORTS
Munich International Airport is located 28.5km northeast of the city, and is a popular hub for airlines as well as private jets.

With three dedicated private jet terminals (FBOs) at Munich Airport, there is a choice of VIP efficiency for private jet arrivals or departures, 24 hours a day.

An alternative private jet airport for Munich is Oberpfaffenhn Airport, which is situated 20 km to the West-Southwest of Munich. Munich Oberpfaffenhn Airport is a dedicated airport for private flights and has two private jet terminals or FBOs.

Other private jet airports for Munich include Manching Ingolstadt Airport, which is based 72 km to the north of Munich City. Manching Ingolstadt Airport is used mainly for business aviation. Ingolstadt is home to many business headquarters including the German car manufacturer, Audi.

For private jet prices or information call PrivateFly on 020 7100 6960 or contact us.
PRIVATE JET PRICES TO MUNICH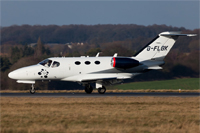 For bespoke private jet pricing to or from Munich call PrivateFly on 020 7100 6960 or contact us.

London - Munich - London (2 night return) from £6 240
Aircraft: Citation Mustang
Seats: 4
Flight time: 1 hr 45 mins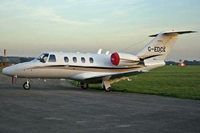 Paris Le Bourget - Munich - Paris Le Bourget (2 night return) from € 7 156
Aircraft: Cessna Citation I
Seats: 6
Flight time: 1 hr 45 mins
BAYERN MUNICH FOOTBALL BY PRIVATE JET
The most successful and famous football club in Germany, Bayern Munich has won the UEFA Champions League on several occasions. UEFA Champions League & Private Jets

Bayern Munich's home stadium is the Allianz Arena in the north of the city. Based just 30km from Munich airport's private jet terminal, this is popular destination for private jet travellers who can arrive minutes before the game starts and depart after the match (or keep the aircraft waiting if there's reason to celebrate).
PRIVATE JET TRAVEL TO OKTOBERFEST
The most famous event taking place in Munich, Oktoberfest or "die Wiesn" is a 16 day beer, food and culture festival that takes place every year, from late September to the first weekend in October. More than 6 million people visit Munich for the Oktoberfest every year, and it is a popular event with private jet travellers.

For private jet prices to or from Munich call PrivateFly on 020 7100 6960 or contact us.