Private jet shuttle between London and Amsterdam
On-demand private jet charter from London to Amsterdam is one of our most popular routes year-round, connecting two of Europe's key cities for business and leisure.
If you're looking to fly between these cities, we've compared three different private jet charter options for your next trip.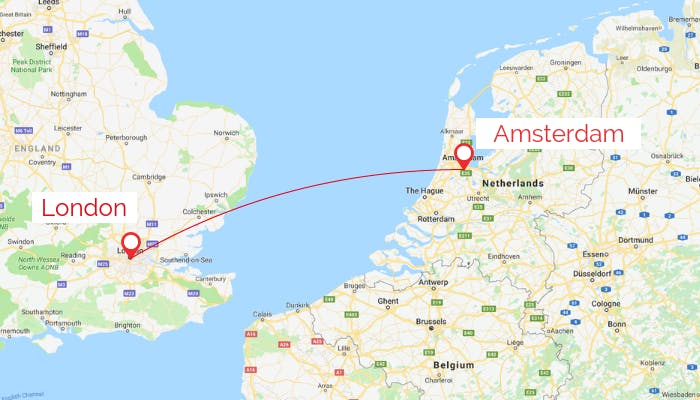 Being a short flight across Northern Europe, clients flying between London and Amsterdam have a large choice of aircraft - from small jets up to large VIP airliners. We help clients choose the best aircraft for their trip, according to budget, group (or luggage) size and other requirements.
For private jet prices or advice for trips between London and Amsterdam (or any other on-demand charter route), contact us online, via the PrivateFly app or call our 24/7 expert Flight Team at 020 7100 6960.
How much does it cost to fly by private jet from London to Amsterdam?
Here are three example private jet charter options.
OPTION 1: Citation Mustang
The 'air taxi' is a cost-effective option on this route for a couple or small group.
Seats: 4
Estimate charter price: €5,200 (one way)
OPTION 2: Hawker 800
The midsize Hawker 800 is growing in availability in Europe, and offers comfort and efficiency.
Seats: 8
Estimate charter price: €7,500 (one way)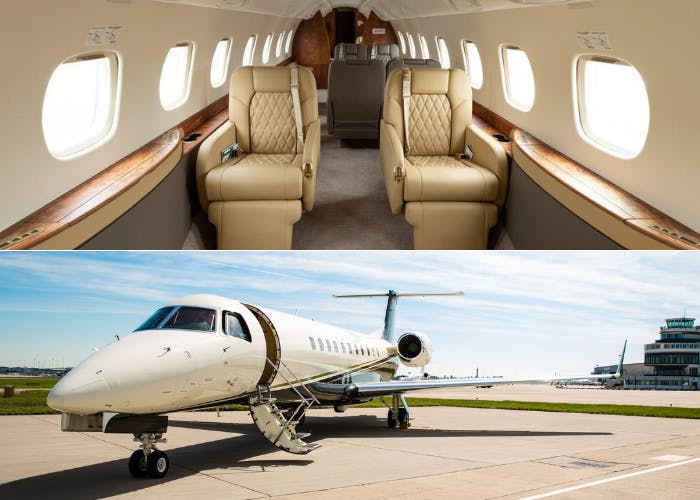 OPTION 3: Legacy 600
The Legacy 600 gives added wow factor and performance for a larger group, and PrivateFly offers priority access via our family fleet.
Seats: 13
Estimate charter price: €15,500 (one way)
Prices shown are estimates. For a personalised quote for your itinerary, contact us or call the PrivateFly team on 020 7100 6960 (24 hours)
Amsterdam private jet airports
Amsterdam Schiphol Airport is located approximately 9 miles southwest of Amsterdam's city centre (a 20-minute drive). In addition to being a one of Europe's biggest hubs for airline flights, it offers dedicated facilities for private jet customers via its VIP terminal.
London private jet airports
London is the busiest city for private jet travel in Europe and offers a choice of 14 private jet airports, in different parts of the city.

These are the most popular private jet airports in London:
For private jet charter prices or advice from London to Amsterdam (or any global route) or call the PrivateFly team on 020 7100 6960 (24 hours).
Empty legs for London & Amsterdam
Empty leg flights between London and Amsterdam can offer one-way private charter at up to 75% discount. Download the PrivateFly app for the latest private jet empty legs between Amsterdam and London, plus many other global city routings.